These are the words, images, and beers that inspired the GBH collective this week. Drinking alone just got better, because now you're drinking with all of us.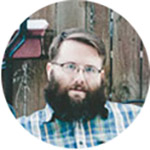 READ. // "Business relationships are hard no matter what." What starts quaint and candid turns brutally honest, and, at times, downright raw. This look at Sante Adairius Rustic Ales from the San Francisco Chronicle is a shining example of beer writing in a general-interest publication.
LOOK. // I've been on a bit of on architecture kick lately—both reading about it in more detail, as well as photographing it on walks around town. This Berkshire House from Framework Architecture is a stunning example of proportions, materials, and surroundings balancing one another and fitting together perfectly.
DRINK. // The Commons Brewery's Urban Farmhouse
A hot tip from a local cheesemonger about some "life-changing" goat cheese was just occasion enough to break this bottle free from my cellar. While great, the cheese didn't make me reconsider my future. It did, however, completely enhance the beer experience, coaxing the subtle fruity and nutty notes from a wonderful Saison.
READ. // "Our turf grass lawns—including those of corporate campuses and business parks—total 40 million acres, or 60,000 square miles, the size of Georgia. To care for all this lawn, we spend $40 billion annually, more than we spend in direct foreign aid." Listen, I'm not here to judge anybody, but grass is terrible, and we should all grow more native plants and organic food.
LOOK. // It was revealed earlier this week that Daniel Day-Lewis had retired from acting—or, to hear many an online joker tell it, began the method work for his upcoming role as a legendary actor who retires from his craft. Either way, feels like a good time to enjoy one of his dozens of iconic scenes.
DRINK. // Burial Beer Co.'s Garden of Earthly Delights
This bottle really saw me coming. How could I not buy it, if only based on pedigree (Burial = good), bottle art (Look at itttt!), and the fact that it's a style I love (mixed-fermentation Saison). Thankfully, all that stuff didn't oversell. Of the litany of ingredients involved, the ginger and lemon verbena shine brightest. This is a bottle-conditioned gem that demands porch sipping on a hot Southern afternoon.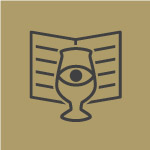 Curated by
The GBH Collective