These are the words, images, and beers that inspired the GBH collective this week. Drinking alone just got better, because now you're drinking with all of us.
READ. // "Charley doesn't like sports, but I could look ahead and see the games that Sam would care about (all of them), and I knew that on Saturday morning or Tuesday after school, he would be with me." One of Canada's finest writers, Chris Jones, pens a love letter to soccer—but it's really about family.
LOOK. // This picture is more than a decade old, but the infinite limits of space, and how images from far off planets make us feel, is timeless.
DRINK. //Starr Hill Brewery's Grateful Pale Ale (Remastered)
Starr Hill has not been shy about changing things up in recent years, so no surprise they saw an opportunity to update the recipe for one of their beloved hop-forward offerings, including adding Mosaic and Centennial hops. After so many iterations of 7% grapefruit IPA, it's nice to have something that carries the same amount of fruity flavor but easy on your body in the heat of summer.
READ. // "Unlike shipping casks, aging casks were prized, each with its own biome following years of local yeast and microbes occupying the wood's pores. A good sherry cask was like a well-seasoned cast iron frying pan—no one would give one up long as it were usable." One of our more recent brewery clients also produces world-famous whiskey, so I've been boning up on the history and process just for fun. I love it when I find so much commonality across fermented and matured beverages like this.
LOOK. // We design a lot of infographics at GBH, but never have we touched anything with the importance and power of these turn-of-the-century, hand-drawn graphics that tell a story about Black independence in America. As Ice Cube recently told Bill Maher: "the only thing changed, really, is the calendar."
DRINK. // Grist House Craft Brewery's Hazadelic Juice Grenade
A great example of the NE-meets-west-coast style balance that's emerging in the hazy IPA trend whereby some bitterness is returning to the finish. A welcome evolution to a style that too often dissapears off the palate without even a memory of the flavor. A little bite at the end goes a long way.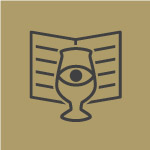 Curated by
The GBH Collective