These are the words, images, and beers that inspired the GBH collective this week. Drinking alone just got better, because now you're drinking with all of us.
READ. // "So, he wandered into the cornfield, and he wailed, and those of us still having our cultural identities shaped sat in front of television transfixed." Luke O'Neil's tribute to the late Chris Cornell is just lovely.
LOOK. // Lil Yachty's video for his new song, "Bring it Back," is a great reminder of how Atlanta's constantly setting new standards that the rest of the rap world will follow. Come for the autotune, stay for the throwback movie reference toward the end.
DRINK. // Boulevard Brewing Company's Saison-Brett
~it's the most wonderful time of the year~
READ. // "If you want access to special-release beers, you have to go to the brewery or a special release at a bar. We are a third channel." Now your WHALEZ come via the mail, too.
LOOK. // After a long week, take a minute to calm the fuck down: VSCO helps you "forest bathe" with this stunning audiovisual collection.
DRINK. // Founders Brewing Company's PC Pils
When you see "American Hopped Pilsner" on the label, you know what you're getting into. There's enough Chinook, Cascade, and Centennial hops in this to make it taste more like an India Pale Lager than a straight "hoppy" Pilsner. But that's why it's "American Hopped," of course. Satiate your love for lupulin and salute the flag. It's only 5.5%, which means you can say "crushable," if you want.
READ. // As corporations continue to find new ways to extract every penny from our nation's farmers, those farmers are finding unique ways to resist. This latest tactic involves hacking the very equipment they buy and fighting for a once-standard definition of "ownership" that in its current context is seemingly radical.
LOOK. // If art is a process by which the artists understands themselves first, this is perhaps one of the most highly attuned performance artist on the planet. Anthony Huxley is a man with Cerebral Palsy, and he uses that to express himself as both a dancer, and a person pursuing his own potential.
DRINK. // Brew Gentlemen's Mis en Rose Exploration & Discovery No. 2
Part of an oak-aged mixed culture series from this small taproom-centric operation in Braddock, PA, this Table Beer is softly strawberry-like in aroma, sports grape must and dark fruit in the flavor, and finishes dry and tannic, with a hint of funk and red-wine barrel character all in restraint. In a time when small startups like this one are making a name with trendy and well-made NE-style pale beers, it's both curious and enlightening to see exploration in more traditional realms simultaneously—they're not mutually exclusive, after all.
READ. // "If Johnson's personal magnetism were any stronger, birds in his vicinity might plummet from the sky, their internal navigation thrown off by the force of his personality." Dwayne Johnson has gone from popular wrestler with a signature move (The People's Elbow) to an incredibly charismatic lead actor (check out Ballers on HBO). This article is a fun and clever profile on the man formerly known as The Rock. The pictures alone are worth a click.
LOOK. // Baseball Card Vandals is a site run by two brothers, Beau and Bryan Abbott, who take old trading cards and vandalize them. Described as "decent jokes on worthless cards," they poke fun at everything from the athletes they deface to the president of the United States. You can even buy the original card art at their hilarious website.
DRINK. // 33 Acres Brewing Company's 33 Acres of Darkness
It's been a long, long month in the Kiser-Schuster household, full of sick and cranky kids, little sleep, and too much travel. Our beloved nanny, Helen, was on vacation for a week in Vancouver and brought back a few different beers from 33 Acres. This bright and bittersweet Schwarzbier is dark and roasty, with slight notes of coffee and chocolate.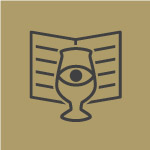 Curated by
The GBH Collective
Read.Look.Drink.
Inspired by master internet curator, Jessica Stanley, Read.Look.Drink. captures the most inspiring culture and content that burrowed into the minds of the GBH Collective this past week. Great reads, stunning images, and beers that chart new territory—all submitted from our international network of contributors.
See more Read.Look.Drink. stories