These are the words, images, and beers that inspired the GBH collective this week. Drinking alone just got better, because now you're drinking with all of us.
READ. // "Hits caught on one bounce were no longer considered outs; the number of balls it took to be awarded a walk went from nine to four; pitches hit out of the park went from fouls to home runs." A look back at baseball to help guide how it moves forward.

LOOK. // Ornitographies is a photo series from Barcelona-based photographer Xavi Bou, and it's unlike anything I've ever seen before. The subject—birds in flight—is well-trod to the point of being benign, but Bou's approach makes it something entirely new. "I wished to know what the shape of their flight in the sky would look like if our perception of time was different."

DRINK. // TRVE Brewing's Restarter Mixed Culture Ale
Aged on peaches, cherries, and apricots, TRVE's Restarter is delightfully tart and funky, with huge fruit flavor hits—less from the cherries, more from the peaches and apricots. Earthy-yet-acidic Lacto notes round out a palate-testing experience, leaving you wanting to go back and poke around a little more.
READ. // "Consumers are expecting a frictionless shopping experience across every area of their lives, and we're working to make it easier for legal drinking age consumers to get their hands on a beer through several testable areas." The Internet of Everything is coming hard with beer.

LOOK. // Hollywood biopics have been popular vehicles for award season consideration, so take three minutes to see how Vugar Efendi points out what the Real Thing looks like compared to what your favorite films have done in reenacting famous moments.

DRINK. // Oskar Blues Brewery's Hotbox Coffee IPA
I love any beer with coffee in it, but it wasn't until now I also found out Simcoe is a wonderful complement to Ethiopian coffee. The hop's tropical fruit characteristics play nicely with berry notes of the coffee, waltzing back and forth on your tongue. Would drink with breakfast.
READ. // "I never set out to make a viral video, this was a total fluke." Turns out, looking back on the "Damn, Daniel!" kid's year of internet success is a bewildering and delightful read.

LOOK. // Quick: name the greatest rapper alive. If you didn't say Kendrick, sorry, but, thanks for playing.

DRINK. // Founders Brewing Company's Kentucky Breakfast Stout
I'm on Hilton Head Island this week, hanging with family and discovering how much seafood I can shove into my body. While picking up dessert at the local Kroger, I stumbled upon a pile of KBS on the shelf. Back home in Atlanta, they limit us to one bottle of the stuff per person. Here? It's piled up like Lime-A-Rita. I took a four pack back to the condo, so my father-in law could enjoy a couple and sample it out to the fam. Pairs nicely with birthday cake and ice cream.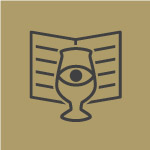 Curated by
The GBH Collective