These are the words, images, and beers that inspired the GBH collective this week. Drinking alone just got better, because now you're drinking with all of us.
READ. // "Today, the Russian capital is experiencing a boom in American-style barbershops, where bearded, tattooed hairdressers style their all-male customers with the latest shadow fades and pompadours to the sounds of hard rock and screeching espresso machines." This year we've heard a lot about the "so-called" white supremacist haircut amongst the alt-right in the U.S. So what's going on in Russian barbershops these days?
LOOK. // The social media video snippet is an art form all its own. Saveur delivers this upbeat lesson in Chinese tea wrapper printing that's as clickable as it is nerdy.
DRINK. // Solemn Oath Brewery's Lü
This Kolsch-style Ale took home some hardware at GABF in 2016, putting Solemn Oath, more known for their Belgo-American pale beers, on the map in a slightly awkward way. But you don't enter a contest you don't want to win. Now they're releasing it in cans for the first time, and it's as delicious as that distant memory. It just might be the best beer they make.
READ. // "It's fun getting into the whole start-up mode again, but sometimes you forget how challenging some of the challenges are." As the beer industry rapidly expands, sometimes it isn't only New Guys entering the business. There's plenty of re-entry, too.
LOOK. // Hey. Remember last week when the U.S. and North Korea totally j/k'd about going to war? That was cool.
DRINK. // Victory's Blackboard #5 – Cream Ale With Cold Brew Coffee
Another entry into the "new wave" of coffee beers, where the addition acts as an ingredient, not just a flavor. There's no missing the fact this is a Cream Ale, but there's a natural coffee taste—and some vanilla—that can't be missed. More green coffee than dark roast. A wonderful surprise from one of the country's biggest brewers.
READ. // "Physically and editorially, it had a weight that necessitated print. There was an intimacy and an exhilaration that came with sitting down with a new issue." RIP, Lucky Peach. You were a reminder of all that is good and engaging and quirky about the printed medium. You will be missed..
LOOK. // Dave Chappelle is starting to reappear on radar screens of the collective culture, and even though he doesn't usually give interviews, he sat down for a revealing one with Gayle King on CBS This Morning that's full of wisdom, honesty, and some great one-liners.
DRINK. // Eppig Brewing Natural Bridge: Zwickelbier
One of the last stops on a recent San Diego jaunt was Eppig, one of the city's newest breweries. Their Zwickelbier—part of the Natural Bridge lager series—was lightly dry-hopped, unfiltered, and a beautifully nuanced showcase of malt. And it was just what the doctor ordered after a day filled with all manner of IPAs.
READ. // Matthew Bochman recently published a paper focusing on the relationship between yeast metabolism and acid in bottle conditioning. "Our analysis revealed that terminal acid shock was not completely lethal to the yeast's cells, although nearly a third of the yeast died in some experiments," Bochman said. "The acid did, however, significantly inhibit the metabolism of the surviving yeast." Check out this article to see why brewers are switching up their processes for bottle conditioning.
LOOK. // Filmmaker Fisher Stevens and Leondardo DiCaprio team up to present the facts on the global crisis of climate change—where we are, how we got here, and what we can do about it. It's a must watch for any citizen of Earth.
DRINK. // Jackie O's Vanilla and Coffee Bean Dark Apparition
Recently, I went up to Athens, Ohio to brew a beer with Brad and the crew at Jackie O's. This vanilla and coffee bean version of Dark Apparition was a treat that came home in my luggage that's truly sublime. The balance between the stout, barrel, and adjunct ingredients that sing in concert with nuance highlight why Brad is at the forefront of the conversation when it comes to making barrel aged beers in an industry rampant with barrel aged adjunct stouts.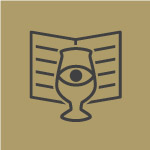 Curated by
The GBH Collective