These are the words, images, and beers that inspired the GBH collective this week. Drinking alone just got better, because now you're drinking with all of us.
READ. // "Oregon wine stands at an important juncture—a moment when the industry may change forever. There's a shift underway, buoyed by the wider cultural moment in Portland. Oregon wine has never been weirder or wilder, and it's finding a new audience tired of its parents' pinot." Jordan Michelman, co-founder of Sprudge.com (the world's largest coffee site), has been venturing into PNW wine writing of late, and as he does, he's drawing attention to wines and trends that have cross-cultural implications.
LOOK. // I'm completely mesmerized by this French chef, Raymond Oliver, making crepes in 1954. A little of this, a little of that, and that wisk! Hat-tip to Jacques Pépin for sharing.
DRINK. // Forbidden Root Snoochie Boochies
Brewer BJ Pichman got the NE IPA bug this year and has been slowly carving out some space in this "botanic" brewery's brewpub schedule for some hoppy beers. This weekend marks batch #2 of his double IPA, a boozy, silky-smooth hop-bomp that oscillates between the juicy characteristics of those northeast mutants and the body of a barleywine. If you settle into the bar for a pour, you might want to pause for a bit before you can get back up.
READ. // "The fans stuck by the club through the bad times and now we're getting the good." My home town football (soccer to most of you) club, Lincoln City FC, currently languishes in the fifth tier of English football. It's been a miserable few years for us fans. However this season the team seems to have lightning in its boots. We're top of our league, vying for promotion and we've qualified for the last 16 of the FA Cup, perhaps the most prestigious knock out tournament in English football, for the first time since 1887. The club was founded in 1884. Needless to say I'm ecstatic about this. This Saturday we play that last 16 tie against Burnley, who play in the top tier of English Football.
LOOK. // I came across this disturbingly beautiful concept art by Guillem H. Pongiluppi based on the dark universe(s) created by H. P. Lovecraft this week. Be careful not to stare at them for too long...
DRINK. // Modern Times - Fortunate Islands
I stopped into a local bottle shop and picked up an assortment of bottles and cans this weekend, including a can of Modern Times Fortunate Islands hoppy wheat. It might seem foolish to buy beer imported from San Diego here in London, but damn it tasted good. Those fresh, tropical notes still intact after the cans lengthy journey to my hand.
READ. // "Making funky cheese is tricky, even for scientists. 'There are subtle variations in flavor and aroma that you perceive in cheese,' Wolfe said. 'We want to understand what drives that variation.'" Cheese making is more science than art, especially at the world-renowned Jasper Hill Cellars. These folks are producing amazing cheeses, right here down the street in Greensboro Bend, Vermont.
LOOK. // A collaborative project from multiple Canadian and international artists, the Toronto Light Festival brings a vibrant set of colors and wonders to the streets of Toronto in the Distillery District. Futuristic, funky, and just plain fun. Raise up the lights...
DRINK. // Bearded Iris Brewing Double Homestyle
Just in time to celebrate their first anniversary, the guys at Bearded Iris Brewing in Nashville, Tennessee (yes, there's a pretty decent beer scene in Nashville these days) brewed up a "double" version of their beer, Homestyle. Singularly hopped with everyone's favorite Mosaic hops, this double IPA is soft and pillowy and full of bright citrus flavors. Lookout for Bearded Iris in year two.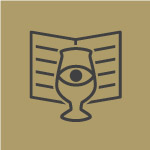 Curated by
The GBH Collective