These are the words, images, and beers that inspired the GBH collective this week. Drinking alone just got better, because now you're drinking with all of us.
READ. // "In an effort to make our beer more consistent and precise, I knew that I would need to build relationships with our hop growers..." In a short post, Shaun Hill of Hill Farmstead talks about the shifting nature of hop varietal characteristics, and the vital importance of hop selection. Good news for the rest of us: he may've found the Citra he's been chasing.
LOOK. // Photographer and filmmaker Jesse Watson's insane timelapse footage of the SpaceX Falcon 9 rocket launch from last week is nothing short of fascinating and captivating.
DRINK. // Sante Adairius Rustic Ale's Past is Prologue
Sante Adairius' new(er) location in Santa Cruz is a stellar complement to their old space at the brewery in Capitola. It's the perfect spot to enjoy a glass of Past is Prologue, a soft and rounded Pale Ale brewed with New Zealand Motueka and New Zealand Cascade varietals. Piney and dank, with tropical aromatics, it's everything I love about Sante's hoppy offerings.
READ. // "Last year, a study by the Centers for Disease Control and Prevention (CDC) found that people working in agriculture – including farmers, farm laborers, ranchers, fishers, and lumber harvesters – take their lives at a rate higher than any other occupation." There's a lot to unpack in this shocking look at the suicide rates of farmers in America.
LOOK. // New York chef Frank Prisinzano uses both his Instragram Stories and Snapchat as instructional tools for Italian home cooking. Each feed is a must for anyone looking to refine their culinary skills. I re-installed Snapchat on my phone specifically to follow him.
DRINK. // Farnam House Brewing Company's Chardonnay Barrel Aged Belgian Golden Strong
After about four straight days of cooking for Christmas, I was looking forward to curling up with something special on the evening of the 25th. The Chardonnay Barrel Aged Belgian Golden Strong from Farnam House Brewing Company did the trick. Light toffee flavors, a touch of oak, and a buttery finish paired nicely with a few relaxing hours in front of the fireplace.
READ. // "People like what they know, but they don't know what they like." NPR Music turned 10 this year. Here's to many more years of sharing a diverse range of music with an unknowing public.
LOOK. // Of all NPR's music programs, Tiny Desk is my favorite. The three songs each artist is granted go by quickly, but YouTube's recommendations always taunt me. I've lost hours discovering new music and listening to favorites such as Chris & Morgane Stapleton's intimate performance of "More of You."
DRINK. // Diamondback Brewing's Ralphnator
After a crazy holiday week of family visits, I snuck away to grab lunch at a Baltimore favorite of mine, Parts & Labor. Alone at the bar, the sweet toffee flavors of Diamondback Brewing's dopplebock, Ralphnator, paired beautifully with my sandwich of smoked ham and pit beef. Just as enjoyable? The silence.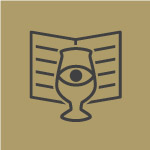 Curated by
The GBH Collective