These are the words, images, and beers that inspired the GBH collective this week. Drinking alone just got better, because now you're drinking with all of us.
READ. // "It didn't occur to me that no one chooses a life of addiction." This Jewel Wicker piece about opiod use, family, and race is gut-wrenching, essential reading.
LOOK. // This Cornell University collection of digitized rap photos, press materials, and various ephemera is enough to keep any hip-hop head busy for hours. And to think, it's only 5% of the physical archive.
DRINK. // Torched Hop Brewing Company's Electric Relaxation IPA
As far as so-hazy-it's-opaque hop bombs go, this one is a little abrasive for my taste, but it's a solid entry in the category. And for one of Atlanta's youngest brewpubs, one that's making waves and winning medals, it's another example of how they've got the finger on the pulse of what's current.
READ. // Reif Larsen's New York Times piece chronicles a summer adventure in Detroit. On a bike. Larsen describes the city's return to the "fiercely independent and creative spirit that has existed in the city for decades and made Detroit such a haven for creatives and visionaries in the first place."
LOOK. // "Sharon's voice is like a train. Get out of the way." Miss Sharon Jones! documents the late R&B singer's courageous battle with pancreatic cancer while Sharon Jones and The Dap-Kings continued touring and making music. I saw her live two years ago when the group opened for the Tedeschi Trucks Band. She set the stage on fire with her electrifying voice.
DRINK. // Mystic Brewery's Alpha Fabrication
Cloudy, subtle and soft, this IPA is perfectly balanced. Combined with an unseasonably warm November afternoon, I almost tricked myself into believing it was summer again.
READ. // "Even in a small country like Iceland, a few million trees a year is just a drop in the bucket." This is a fascinating look at how contemporary Icelanders are trying to restore the forests their Viking ancestors destroyed. I thought of this article often as I traveled the country in early November.
LOOK. // Architect Filipe Saraiva used a child's drawing as the basis to design his family's home. The result is a modern masterpiece that extrapolates his conceptual starting point in beautiful, fun, and wholly unexpected ways.
DRINK. // Brewery Vivant's Farm Hand French Style Farmhouse Ale
A holiday road trip to the far northwestern corner of Ohio is as good as any excuse to hop over the border and grab one of my favorite beers from The State Up North. I thoroughly enjoyed Farm Hand every day of the break. Except for Saturday, that is, when I enjoyed the Buckeyes beating the Wolverines instead.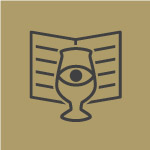 Curated by
The GBH Collective