These are the words, images, and beers that inspired the GBH collective this week. Drinking alone just got better, because now you're drinking with all of us.
READ. // "The mobile phone is a kind of window, and it is always on the verge of breaking." Teju Cole writes with characteristic poise and insight about how the camera has long chosen broken glass as its muse, moving backwards from the shattered windows of the Mandalay Bay in Las Vegas to cracked dry-plate glass negatives in the early 20th century.
LOOK. // I can't decide if FieriCon is more or less terrifying than SantaCon, but these photos of Guy Fieri impersonators en masse are something else.
DRINK. // Finback Brewery's Whale Farm DIPA
While Matthew Curtis was championing this beer as one his favorite DIPAs of the year down in London, I was pulling a can from the fridge in a castle on the Scottish border. Long story. With its soft mouthfeel, heavily perfumed aroma, complex array of mango and floral and allium flavors, and quenching appeal, it was a tropical postcard on a cold, dark evening.
READ. // "Sometimes, in my less lucid moments, I was convinced that he had left a secret note for me somewhere." Comedian Aisling Bea's piece on her father's suicide, and what happened 30 years later, is by turns the most heartbreaking, bleakly funny, and uplifting writing about mental health I've read this year.
LOOK. // These glorious posters from NASA's Exoplanet Travel Bureau series have always been an absolute joy to look at, but as a 50/50 science fiction/beer nerd (ok, fine, maybe 40/60), it was Planet Hop From Trappist-1E that got me to finally reach for my wallet.
DRINK. // Burnt Mill Brewery's Green Path IPA
This young farm brewery just released its delicious first triptych of cans, their labels evoking English watercolor landscapes with silvery skies. This IPA starring Citra and Mosaic cuts its eponymous path somewhere between East and West, with an impressively well-defined, juice-savory bitterness waltz step I didn't want to end.
READ. // "A small group of onlookers cover their mouths and stare. They look from the broken man on the ground to the inscrutable face of the bearded figure looming over him. 'He got all his pages,' repeats a voice in the crowd. 'He got all his pages.'" As a reluctant amateur runner, winter is a tough time of year, but this article and the characters in it are a constant inspiration—a monument not just to human endurance but to the power of our obsessions.
LOOK. // Instagram isn't all bros doing iceman pours. This week, I decided to remind myself how much fun it can be. @lenaol takes incredibly involved pictures of craft beer, telling the stories and revealing tasting notes through images that are often as creative as the beers they feature.
DRINK. // Brouwerij Toye's Goudendag Sterk Blond
This delicious Strong Ale was the highlight of a crawl featuring 11 Belgian breweries over two days. Brewed by one man in a brewery he built from scrap metal, it's incredibly rich with banana, clove, and honey when chilled. It starts to resemble liquid brioche as it warms.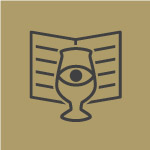 Curated by
The GBH Collective