These are the words, images, and beers that inspired the GBH collective this week. Drinking alone just got better, because now you're drinking with all of us.
READ. // "...despite its increasing prevalence at the point of consumption, specialty coffee is rapidly losing market share at origin." For the Speciality Coffee Association's "25" magazine, coffee industry analyst Thomas Copple examines how an expanding coffee industry is putting increasing strain on coffee growers.
LOOK. // These mesmerizing photographs of New York City's waterways are the culmination of two years' work from photographer Susannah Ray.
DRINK. // Siren Craft Brew's Broken Dream Coffee Stout
It's taken me a little longer than usual to slip into my winter gear and get in the mood for Stouts, but a recent cold snap combined with this delectable coffee Stout on cask from Siren had me feeling all fuzzy about dark beers again.
READ. // "Its cultural value comes from the traditions surrounding its long history, and the improvements upon those traditions. Its prices have more to do with rarity, and ego, than innate quality." Wine critic Jon Bonne is talking wine, but a lot of this could be about beer, too.
LOOK. // The U.S. recently marked Veterans Day, and this project by art therapist Melissa Walker shows how metaphorical scars of war can become literal.
DRINK. // Stone Brewing Co.'s Vengeful Spirit IPA
I'm not sure if this is a particularly unique take on IPA when we've got dozens of new options almost every week, especially if this comes advertised with "juicy pineapple and mandarin orange," but it's definitely a crowd pleaser, not to mention easy to drink. Neither fruit comes across as overbearing, letting some of the bitter citrus of the hops shine, too.
READ. // "When the Newspaper of Record goes searching for the Next Big Thing and the Next Big Thing piddles on its leg, we think that's funny." I'm pretty sure I thought the word "lamestain" was pretty cool when I was in high school. The story behind it is even cooler.
LOOK. // Marshawn Lynch is a charming and magnetic personality. So much so, he makes Facebook bearable.
DRINK. // Dovetail Brewery's Vienna Lager
With its beautiful copper color, bready flavor with a bit of sweetness, and those spicy noble hops, this is the perfect beer with which to spend an afternoon and evening.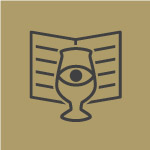 Curated by
The GBH Collective