These are the words, images, and beers that inspired the GBH collective this week. Drinking alone just got better, because now you're drinking with all of us.
READ. // "His train friends pass by: one snubs him, and another whistles hello. Henry has no steam left to whistle back. He spends his days alone, soot-streaked, wondering if he'll ever be allowed to go back to work." A fascinating and, to be perfectly honest, terrifying look at the authoritarian underpinnings of Thomas the Tank Engine.
LOOK. // Pierre Putman's photographs are gorgeous and abstract and complex and layered and rich and unexpected and lovely and just so easy to get lost in. And his Instagram account is a must-follow.
DRINK. // Hoof Hearted Brewing's Dragonsaddle Triple IPA
If you're planning on riding this dragon, you'd best strap yourself in tight. This beer is straight JOOSE and the overwhelming notes of mango and papaya make this 11.5% monster go down easier than is prudent.
READ. // Yeast logs? Ew. So often we talk about beer as a "living thing," and techniques like this remind us just how alive beer can be. Pascal Baudar is a writer, naturalist and a self-styled "culinary alchemist" based in Los Angeles with a site called Urban Outdoor Skills When it comes to yeast management, he's tried a few things. "Another option which has worked well too is to take the sludge at the bottom of my fermenter and mix it with dough (50/50) then make a patty which I dehydrate slowly at 120 degrees in a dehydrator. I like the log better though."
LOOK. // "In public, journeymen wear distinctive traveling garb, their trousers sewn with pockets deep enough to hold a folded meterstick or a bottle of beer. The color of their jackets indicates their trade: Carpenters and roofers wear black, tailors maroon and gardeners deep hunter green." This photo essay is a look at the newly revived tradition of traveling tradespeople in Europe is the hard-working finding-yourself journey every young person deserves.
DRINK. // TRVE Brewing Co.'s Life's Trade
A deceptively simple puncheon-fermented and blended Saison that represents the best of Denver's best metal brewery. Sharp, semi-dry, and tannic, a bit of acid, a bit of grain in the finish, and a lemon and citrus bright note. It's quintessential. And I never leave Denver without it.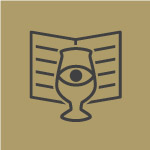 Curated by
The GBH Collective