These are the words, images, and beers that inspired the GBH collective this week. Drinking alone just got better, because now you're drinking with all of us.
READ. // "This is one of the genre's great comforts: learning that you are not alone in your suffering." You should read this writing about the process of writing, but especially if you ever find yourself writing.
LOOK. // Some months back on a whim, I subscribed to Airbnbmag. Now two issues in, I've been delighted with the design and photography work throughout. Even the ads are gorgeous. Thank you, based Airbnb.
DRINK. // Monday Night Brewing's Han Brolo
It's the year-round Georgia Pale Ale I've been waiting for. Brewed with lactose and an extra dollop of haze, this 4.7% ABV crusher will be in heavy rotation in the Ray household. It pairs nicely with the brewery's jaw-dropping new taproom.
READ. // "The world's seeds – hence the world's diversity in nutrition – are an endangered species. If one took a chile and grew it on different sides of the same valley for a hundred years, one would get two genetically distinct chilies. They would taste differently, they would grow differently, and would have a different genetic makeup." A front line look at those fighting to bring back biodiversity in our food.
LOOK. // Bon Appétit's Brad Leone and Vinny Cross produce the educational, entertaining, and very charming YouTube series, "It's Alive With Brad."
DRINK. // Societe Brewing Company's The Thief
This beaut of a beer is tart, but not overwhelmingly so, and with that comes a subtle funk with a bright, delightful nose.
READ. // This is a fascinating look at how the city of New York is working to save some of their their oldest maps of the city.
LOOK. // I can't pass up one of these tiny food stories. Throw hamsters into the mix and you have a winner.
DRINK. // Unity Vibration Peach Kombucha Beer
Kombucha aged on peaches in bourbon barrels, need I say more? It's a great flavor combination, sweet with just a little funk from the kombucha.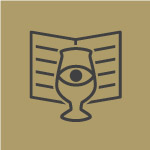 Curated by
The GBH Collective