These are the words, images, and beers that inspired the GBH collective this week. Drinking alone just got better, because now you're drinking with all of us.
READ. // "Beer looks cooler than ever." It's as much about what's on the can as what's in it. Joshua M. Bernstein outlines the meteoric rise of the beer can as a canvas, and its impact on today's Instagram-heavy beer culture.
LOOK. // As a recent transplant to Maine, I'm consistently reminded of the natural beauty of the state. Photographer HB Mertz captures Northern Maine at its finest during a visit to Acadia National Park this September.
DRINK. // Threes Brewing Company's Vliet
It's no secret, I love me a clean, well-executed, flavorful Pilsner. Three's Vliet is all of these things, and it's just my speed. Visiting their brewery in Brooklyn this past weekend for their Can Jam, it was too easy to sip a full glass of Vliet after a long day of drinking IPAs from the can.
READ. // Werner Herzog has increasingly become a character in his own films, lending his prying voice to the narrative in a way that bends the objectivity of documentary work into a subjective exploration of his human subjects' emotions. He's earned the right many others never will, and it took sacrifice and vigilance over the finances to get there. "Self-reliance means, among other things, that as a filmmaker I work on my own budgets…I have a clause in my contracts which allows me to look into the cashflow. Every single day I spend [time] with an accountant and the line producer just looking at the cashflow, because that's where you'll notice that something is going wrong."
LOOK. // I spend so much of my time as a photographer trying to anticipate people's movements and interactions hoping to capture that one split-second where meaning takes place. This is the opposite. This is infinite patience, waiting for the universe to send you the perfect person literally walking into your frame. I can only imagine the leap of excitement the photographer must feel when it finally occurs.
DRINK. // Odell Brewing Co.'s Whiskey Barrel Aged Lugene
One of the most perfectly executed and balanced Barrel-Aged Stouts you'll ever encounter. It lights up with that signature whiskey flavor that excites the palate, but it loses heat at just the right moment under all that Milk-Stouty-but-not-cloying sweetness. It's chocolately, and there's a bright mint (Or is it anise?) herbal finish. And that creamy texture! Going out looking for more of this.
READ. // "My agent was like, 'What brands are you into?' And I was like, 'Well, honestly, all my life I've wanted to do a fabric-softener or dryer-sheets commercial.'" That's just one of the 400,000 quotable lines in this wonderful GQ Style interview with Andre 3000.
LOOK. // Photographer Dustin Chambers shoots and speaks with community members of some of Atlanta's poorest neighborhoods—people who just happen to live a few blocks from a $1.5 billion stadium now.
DRINK. // Burial Beer's Surf Wax IPA
I need another great IPA in my life like I need to amputate both of my arms. Oh, but then some more six packs of this delightful thing showed up at my local bottle shop. It's nice and soft, a nod to the NEIPA trend going on right now without succumbing to it. And it doesn't taste like its 6.8% ABV either, which means you should probably go ahead and have one more.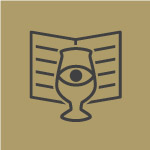 Curated by
The GBH Collective