These are the words, images, and beers that inspired the GBH collective this week. Drinking alone just got better, because now you're drinking with all of us.
READ. // "It's unusual to read anything, much less a biography, where people as famous as Dylan and McCartney openly mock the subject of the book." Oh boy, oh boy, oh boy: the drama surrounding this Jann Wenner biography is so delicious and intense. I don't even care if it's a PR stunt.
LOOK. // Jimmy Kimmel doesn't have to do a lot of work in this 16-minute chat with David Letterman, but goddammit if I didn't giggle through the entire thing. The latter's forthcoming Netflix series can't come soon enough.
DRINK. // Red Brick Brewing Co.'s Vanilla Gorilla Imperial Porter
This dessert beer from Georgia's oldest brewery—one that seems to be in a perpetual state of reinvention—was reformatted into tallboy cans this year. It's maybe a little sweeter than I remember, thanks to a healthy dose of Madagascar bourbon vanilla beans. But it's not cloying, and carries a warmness that's just right as the temperatures drop outside.
READ. // "Crying at something that moves you to joy or sadness is just as manly as chopping down a tree or punching out a bad guy." Nick Offerman opens up to Men's Health about how his woodworking affects the community, his favorite Ron Swanson quote, why Amish men are constantly jacked, and the last time he cried.
LOOK. // In Issue 2 of Porsche's new video magazine, 9:11, the team profiles Dr. Erik Brandenburg, a meticulous man obsessed with 911 Safaris. The story—a surgeon who saves lives and defies death in his spare time—is compelling enough, but the visuals are completely stunning in their own right.
DRINK. // Bissell Brothers Brewing Company's The Substance IPA
The flagship of the Bissell Bros' lineup and a paradigm of the style, Substance sits on the NE IPA Mount Rushmore alongside the likes of Heady, Julius, and Sip. It lives up to the legend.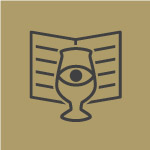 Curated by
The GBH Collective