These are the words, images, and beers that inspired the GBH collective this week. Drinking alone just got better, because now you're drinking with all of us.
READ. // "I hate everyone in the White House!" That quote comes from the president of the United States. Ugh. I mean. For fuck's sake.
LOOK. // "They thought I only rapped about murder and pistols," 21 Savage spits at the outset of this devastating video. Dude's been pigeonholed for sure, but you can't argue with art like this, especially when the scene it depicts just keeps happening again and again. This country is broken.
DRINK. // Creature Comforts Brewing Co.'s Crescendo IPA
This is much softer and more drinkable than I remember last year's version, especially for that 7.2% ABV. Sporting El Dorado, Galaxy, and Grungeist hops, you may have to trade for this one, as the brewery's all out—and you should. It's got me thinking crazy thoughts like, "Tropicália? What Tropicália?"
READ. // "In the infinitely unlikely event it did raise the cash (which, again, it's not really trying to do), there are plenty of unanswered questions." The Brewers Association seeks to "Take Back Craft" and Miller Coors has questions. Safe to say, lots of other folks do, too.
LOOK. // Who doesn't love bowling? German photographer Robert Götzfried captures some striking (no pun intended) shots of bowling alleys from the last half century in Southern Germany.
DRINK. // Kent Falls + Casa Agria's Send It!
The folks at Kent Falls and Casa Agria got together to brew a decidedly East Coast IPA loaded with Galaxy and Citra hops. This hoppy, smooth, easy drinking IPA is a perfect homage to one of the greatest YouTubers who have inspired countless people to simply send it.
READ. // This study from the University of Michigan shows some 215 million people watched the eclipse, while only 111 million watched the last Super Bowl. This makes me feel hopeful for the direction of our country.
LOOK. // No one likes to get a 404 error while searching a website, but these museums at least made it a bit more entertaining.
DRINK. // Deep Ellum Brewing's Easy Peasy IPA
While the term "balanced" can be a cliche, this really is a perfect Session IPA with that right amount of pine from Northwest hops, and brewed with tangerine and lemon peel to boot.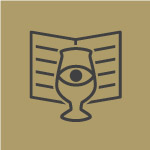 Curated by
The GBH Collective