These are the words, images, and beers that inspired the GBH collective this week. Drinking alone just got better, because now you're drinking with all of us.
READ. // "How did a family from Webster City, a bucolic town about 75 miles north of Des Moines and 1,000 miles from the nearest ocean, get the idea to farm fish?" In response to the massive demand for more seafood nationwide, one family in Iowa has transitioned from hogs to barramundi, and perfected the process of sustainable fish farming along the way.
LOOK. // Originally created as a one-woman play of the same name, Fleabag was written by and stars Phoebe Waller-Bridge as a 30-something woman trying to find her way in London. The premise is simple, but the result is anything but. It's a complex bit of acerbic, biting, and poignant black comedy that absolutely obliterates the fourth wall as it moves through six hilarious episodes.
DRINK. // Homestead Beer Company's Bourbon Barrel Aged Bison Imperial Stout
I didn't even realize Homestead had started a barrel program until I stumbled upon this one at the corner store. It's extremely complex—with a wide array of different flavors at different temperatures—and a great opening salvo for a new stage of growth as the brewery celebrates its fourth anniversary next weekend.
READ. // "...Googlers Martín Abadi and David G. Andersen have willingly allowed three test subjects—neural networks named Alice, Bob and Eve—to pass each other notes using an encryption method they created themselves." Some super smart computers talking secretly to one another, what could go wrong?
LOOK. // I photograph a lot of beer. As such, I also find myself interested in photographs and photographers of other foods and liquids. My wife recently picked up Still Life, which is a collection of Irving Penn images, including a wealth of food imagery he shot for Vogue during a working relationship that lasted more than 60 years.
DRINK. // Off Color Brewing/Miller Brewing Eeek!
Seeing Miller's logo emblazoned on the side of these 750 bottles is sure to induce some eye rolling among church-and-state craft drinkers. But if you're willing to approach this with an open mind and drink the beer, not the label, what awaits is a lightly sour, extremely soft and easy drinking Wild Ale. Lemony tartness and soft carbonation combines with low ABV to make this a beer I imagine would be an amazing drink during the warmer months of the year. But it's just delightful right now, too.
READ. // "Sour beers without baby vomit, cask beers without butter, imported beers without cardboard—bring it on." Paul Jones of Cloudwater Brew Co. breaks it all down for 2016 and looks ahead to 2017 for Cloudwater and beer in the UK.
LOOK. // Photographer Katie Gardner cleanly captures the vibe and culture at James Coffee Co. in Little Italy, San Diego. You can almost smell it...
DRINK. // Brasserie Auval Saison Espinay
This brewery out of Quebec, Canada brews a wide variety of beer styles, everything from Grisette to IPA to Imperial Stout. And when it comes to Saison, these guys nail it with Espinay. Dry, light, tart, fruity, earthy, and entirely too drinkable, this beer is an absolute treat.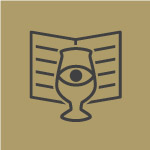 Curated by
The GBH Collective