These are the words, images, and beers that inspired the GBH collective this week. Drinking alone just got better, because now you're drinking with all of us.
READ. // "That's why I say to my colleagues that they should write 'bière de garde' on the label because it's profitable for everybody. We want to be different from Belgium and we want the people, especially in America, talk about French beer." Jeff Alworth has a treasure-trove of recorded conversations with brewers over the years and now he's letting them out little by little in his new Vignettes series.
LOOK. // One of the most fascinating aspects of our natural world is its scalability. These images by Nat Geo's Edward Burtynsky show how humans are altering a landscape so large, it almost looks microscopic.
DRINK. // Forest and Main Paradisaea
As someone who grew up in a part of Pennsylvania where the locals were more comfortable getting their milk and vegetables from Walmart than the farmer down the road, it's astonishing to see craft beer in the state bend toward the mixed-culture, barrel-aged and blended-saison type. This one from the Philly burbs is full of a citrus and pineapple punch, a bit of funk and skunk, backed up by a beautiful herbaceous quality in the finish.
READ. // "Spaeth and Daly had access to confidential information about the company, including plans for sales, marketing, pricing and distribution." This beer lawsuit has nothing to do with a label cease and desist. We've now entered the corporate espionage stage of craft beer growth.
LOOK. // You may think you've tired of "best of " lists from 2016, but this one will make you feel small and in awe, as Wired shows you some of the most beautiful images captured of the sky above...and beyond.
DRINK. // Sierra Nevada Golden IPA
Sorry, IPA lovers. This Hoppy Pale Ale won't knock your socks off with bursting aromas of juice and tropical fruits, but you will enjoy the hop-forward flavor enough that you could drink three in a row and not wear out your taste buds. That unto itself is reason to celebrate Sierra's seasonal entry into its Beer Camp series.
READ. // "People tend to use the words 'brewmaster' and 'head brewer' interchangeably, but to me they are very different roles." Mitch Steele returns to his blog after a six-month hiatus to explain, in detail, the ten characteristics that make a brewmaster.
LOOK. // Impeccably styled by Michelle Maguire and perfectly photographed by Kelsey McClellan, the images that comprise the Wardrobe Snacks series are as straightforward as the title suggests. But their nearly-monochromatic palettes paired with a so-simple-it-seems-absurd concept produce an inexplicable sense of eeriness and curiosity.
DRINK. // Great Lakes Brewing Company's Edmund Fitzgerald Porter
Inspired by Michael Kiser's dusting off of another classic, I wanted to revisit a beer that holds a special place in my heart. The GLBC Porter is a paradigm of the style and a lovely walk down memory lane. One that takes me back to a simpler time, before people were hunting whalez, dividing families over the kettle sour debate, or threatening disembodiment for simply expressing an opinion on beer.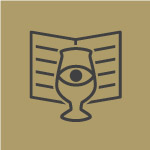 Curated by
The GBH Collective