These are the words, images, and beers that have inspired the GBH collective this week. Drinking alone just got better, because now you're drinking with all of us.
READ. // "This, of course, is the heart of all performance: get it out." Listen to The Stooges real loud while you read Amanda Petrusich on Jim Jarmusch's forthcoming documentary on the legendary band. Where Punk Rock Begins
LOOK. // Donald Glover's new show about my city is an unprecedented, funny, weird thing indeed. May it be renewed for a hundred seasons.
DRINK. // Jester King Brewery's Bière de Blanc du Bois
For my birthday this weekend, some pals and I dived into a bunch of amazing beers. But this one—and all of its delicious, barrel-aged, grape-y glory—stands out as one more reason why those folks down there in the Texas Hill Country have something truly special.
 
READ. // "Humulinones have a reported bitterness that is roughly 0.4 times that of iso-alpha-acids..." I've been working on some heavy reading this week out by Peter Harold Wolfe of Dr. Shellhammer's hop lab at Oregon State University. It seems funny that talk of flavor or bitterness additions from dry hopping was theoretical and anecdotal not long ago in the brewing community and now, because of the great work coming from this lab and other research organizations, much of the IPAs in America are expressing hops in ways not imagined before.
LOOK. // Chef's Table France is a constant inspiration on flavor, connection to ingredients, and how to remain relevant and innovative from studying the work of old masters. Oh yeah, and it's absolutely gorgeous.
DRINK. // Heater Allen Brewing's Pils
At most breweries I like to try lots of beers. At a recent Heater Allen visit, I drank three pints of their Pilsner in a row. Rick and Lisa Allen, the delightful father-daughter duo, brew my favorite Pilsner in America. I wish I could have it every day.
 
READ. // "Flaws are maddening. If it doesn't taste or smell delicious it's simply not delicious. Some will intellectualize flaws—that's wrong." David McMillan of Joe Beef blurts out a few fantastic things in this short interview regarding his approach to wine—specifically drinking it. I wish I could see American craft beer at a couple hundred years old and the pricks who are continuing to make it awesome. Water for Chefs—David McMillan, Joe Beef
LOOK. // Long before I started writing for a living, I was racing old beater cars into the ground in the mountains of Pennsylvania. I think I held my breath for the entire sequence of this Ken Block insanity.
DRINK. // 2nd Shift's Katy
St Louis is such an exciting place to be for beer right now, and not just for the well-known talent. Katy is a tart, funky Saison made with Brett Lambicus and aged for three months on oak from a tiny little operation on the fringes of the scene. It is arguably the best Saison being made in the state of Missouri right now. And it's year round!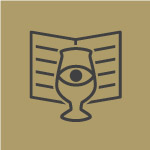 Curated by
The GBH Collective