These are the words, images, and beers that have inspired the GBH collective this week. Drinking alone just got better, because now you're drinking with all of us.
READ. // "When somebody else appreciates where you're from and sees it in a different way, you sort of start to see it in that different way." Actor Kyle MacLachlan is something of a hero of mine after Dune and Twin Peaks. This recent interview with him that covers everything from his acting to his winemaking is fascinating. Keep Kyle MacLachlan Weird
LOOK. // This series of photographs by Norway's Øystein Sture Aspelund have an ethereal, otherworldly quality to them. Epic.
DRINK. // Burning Sky's Cuvee Reserve
I'm starting to think that Burning Sky might be the UK's best kept secret. This beer is a blend of mixed fermentation Saison that's been aged both in a foudre and Chardonnay barriques, blended with Lambic from Girardin, and then aged on Lambic Lees for a year. It tastes exactly as wonderful as you'd expect.
 
READ. // "Lisa Hanawalt has an amazing ability to make the mundane disturbing and the strange seem normal. Also, her baking tips are solid." That's David Cheng's blurb for Hot Dog Taste Test, a graphic novel from Hanawalt whose the designer/producer of Bojack Horseman.
LOOK. // I didn't love Rick Famuyiwa's movie, DOPE, but I did love how it looked. The movie is a visual feast for the eyes and worth a watch for that alone. (Plus, there are some pretty great rapper cameos!)
DRINK. // The Veil Brewing Company's Master Shredder
Cory Smith's recent story on The Veil inspired me to visit when I was in Richmond, VA for a wedding last weekend. The brewery and taproom is almost worthy of a LOOK mention, and the beer is standout. I happily drank several six-ounce servings of their gloriously juicy Wheat IPA Master Shredder. And at 5.5%, I showed up to the church with no one the wiser of my afternoon outing.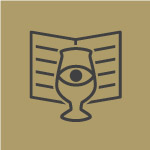 Curated by
The GBH Collective