We've been hard at work helping develop a new brewery in Raleigh founded by Patrick Woodson and Vansana and Vanvisa Nolintha of the well-known Laotian restaurant, Bida Manda. There's a lot more to come from the brand work we're directing alongside friends of the brewery Riley Huston and Taliessin Schuszler, so consider your peak sneaked.
Brewery Bhavana will consist of the production facility, as well as a taproom, dim sum restaurant, and flower shop in the city off Moore Square.
The inspiration for the brand, stemming from the beer profiles and hospitality concept is an alignment of SE Asian cuisine and the history of brewing in the Wallonia Valley of Belgium. Barrel-aging saison and sours will bet at the heart of project, with rustic, hoppy styles complimenting.
Looking back on old turn-of-the-century pattern makers and prints, the design of the brand is an exercise in distilling the elements of shape and color down to their essence, revealing the energy and vibrance of their motion.


The team is busy writing and sending out the first announcements today to close friends and neighbors who have been eagerly awaiting the arrival. Late 2016, the seed of Brewery Bhavana will sprout. And we'll have much more to share with you all.
Brewery Bhavana's website, Instagram, Twitter, and Facebook.
From our friends at Brewery Bhavana:
///
After a long and rewarding journey, it is with great excitement that we share with you, Bhavana, our brewery, dim sum, and flower shop opening in December of this year!
Sanskrit for "cultivating," the seed of Bhavana was born from our belief in the generosity and endless possibilities of our caring community. Over the past two years, we have been fortunate to learn from our many remarkable friends and mentors who have shared with us their passions and taught us to embrace our craft. We look forward to inviting you to Bhavana.
With humility and gratitude,
Patrick Woodson, Vanvisa, and Vansana Nolintha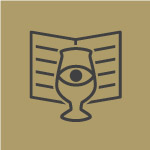 A project by
The GBH Collective