These are the words, images, and beers that have inspired the GBH collective this week. Drinking alone just got better, because now you're drinking with all of us.
READ. // "He's a good man. Even if he wasn't president, if his ass worked at, like, Red Lobster, he'd be just a good man working at Red Lobster." This is one of the best profiles I've read in a long time. How Chance the Rapper's Life Became Perfect
LOOK. // While we wait for Run the Jewels 3, this DJ Shadow video (featuring RTJ) will have to do. Luckily, it does quite well.
DRINK. // Three Taverns Craft Brewery's Rapturous.
Lacto-fermented and matured on fresh raspberry puree, slightly tart and sporting a highly sessionable alcohol-by-volume (5%), Rapturous quickly became a favorite of this Decatur, GA beer maker's taproom. That led to a draft-only rollout of the pink deliciousness in various watering holes all over Atlanta. And in late August, cans hit the market. They pair exceedingly well with the final dregs of the Georgia summer.
 
READ. // "ABI and CBA both agree that, for the time being, collaborative independence is best for both parties. However, the two realize that that may not be the case further on down the road." Beer enthusiasts are always curious about the "next to fall" to companies like AB InBev. Is the next purchase pre-determined? New CBA, A-B Agreement Includes Potential Acquisition
LOOK. // Like so many other international, metropolitan cities, visitors to New York City spend a lot of time with their necks craned up, taking in the enormity of the space. What about looking back? These historic photos show how portions of the Big Apple were built.
DRINK. // Almanac IPA.
Almanac is slowly stretching its distribution and its portfolio. Beyond the well-known Farm to Barrel series, they've got three new, year-round offerings in canned six-packs. This decidedly "modern" IPA brings a vegetative sweetness rounded by orange and ripe lemon. Each sip is almost creamy in feel and leaves little bitterness behind.
 
READ. // "There's not a relationship in my life that is stronger now than it was when I started covering violence." Peter Nickeas, overnight reporter for the Chicago Tribune, shares his experience of watching one of the nation's biggest cities, my city, destroy itself one shooting at a time. And often, dozens a night. It's not just a tough read. It's permanently unsettling. Three Years of Nights
LOOK. // I first saw Anderson's images in a men's magazine, The Rake, while getting fitted for a custom suit at BLVDier for an upcoming wedding. As precise and pretty as that moment otherwise felt, his images are equally as raw and surreal by comparison. It was a reminder of the range of experiences, from elegant to exhilarating, that I sometimes simultaneously crave.
DRINK. // Hopewell Brewing Co.'s Clover Club.
This kettle sour with gin botanicals and raspberries was made in collaboration with The Whistler and meant to evoke a cocktail. I wish you could taste this thing, but alas, it was like a ghost this weekend at our Summer Crushes festival of fruit beers. It lit up on the palate with bright fruit and tart notes, but was restrained in it's gin-y Letherbee herbaceousness, and it finished dry and easy, with a fluffy texture that hit the back of the throat.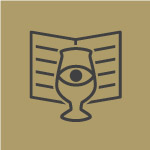 Curated by
The GBH Collective