These are the words, images, and beers that have inspired the GBH collective this week. Drinking alone just got better, because now you're drinking with all of us.
READ. // "I promise not to talk about your massive plastic surgeries that didn't work." Fun game to play with family, friends, co-workers, etc. For those that don't know, Regina George is a character from the 2004 film, Mean Girls, written by Tina Fey and starring Lindsay Lohan. Who said it? Donald Trump or Regina George?
LOOK. // A team of Australian scientists and artists teamed up to redesign the human body to withstand a car crash. The results are incredible and grotesque.
DRINK. // The Spencer Brewery's Trappist Ale.
Run by the Monks of St. Joseph's Abbey in Spencer, Mass., The Spencer Brewery is the first and only certified Trappist brewery in the United States. The beer is a solid rendition of its Belgian brethren, with an apricot-y aroma, complex body, and yeast-driven finish.
READ. // "The silver lining to that is that we make sure our work is water-tight. Our work is solid and all the corners are covered, there is nothing to fault us for. As it turned out, this just created a bigger chasm between us and the other tattooers who were already in business. People that I have known for almost 20 years now don't really acknowledge me on the street. But we are not competing for the same customers, we're not doing the same kind of work." When you're interested in producing at the top of your game, you're only competing with yourself. Chicago tattoo studio, Butterfat, recently lost their Logan Square lease but I don't see that holding them back. Above the Glass Butterfat Studios Profile
LOOK. // Eva Deitch, an occasional GBH collaborator, recently traveled to Europe with her fiancé Ryan Burk (of Angry Orchard) and documented some incredible nature and culture amongst cidermakers.
DRINK. // Whiner Beer Co.'s Rubrique-a-brac.
This dry-hopped, wild/Brett-blended Biere de Garde has a red-fruit-like base with an herbaceous balance and sharpening finish. For a new Chicago brewery this is an impressive entry for only their second beer—and in a 12 oz. can, no less.
READ. // "Eliminate the Great Migration of Southern black girls and boys and you have no Los Angeles, Chicago, Detroit, Indianapolis, Cleveland, or New York City." Kiese Laymon is a legend, and this book is heavy, gorgeous, and perfect for our complicated times. How to Slowly Kill Yourself and Others in America
LOOK. // Brandon Bird's art is wonderful, obsessive, and totally fucking strange. I've been returning to it for inspiration every few months for about 15 years now.
DRINK. // Sun King Brewing Company's Cherry Busey.
A barrel-aged Flanders-style Oud Bruin Ale with Montmorency cherry flavor for days, a silly name, and a resealable aluminum bottle is not what I thought I wanted in life, but what the hell do I know, really?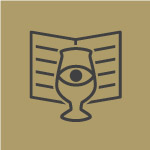 Curated by
The GBH Collective