These are the words, images, and beers that have inspired the GBH collective this week. Drinking alone just got better, because now you're drinking with all of us.
READ. // "What they did not know was whether microbes and metabolites differ at the finer scale of neighboring vineyards, and whether a grape's microbial community had any connection to the flavor metabolites in the finished wine." Carolyn Beans of NPR describes a study from a team of researchers at UC Davis, who linked unique sets of microbes present on wine grapes with unique groups of flavor metabolites in finished wines. Demystifying Terroir: Maybe It's The Microbes Making Magic In Your Wine
LOOK. // Dan Malloy and a small film crew from Patagonia document the story and vision of Michael Lewis and The Growing Warriors, who are working to reintroduce industrial hemp into Kentucky agriculture and attempting to legalize the cultivation of the industrial crop in the United States.
DRINK. // Pipework Brewing Co.'s Mango Guppy.
I've been obsessed with Pipeworks' recent releases. I saw this one among Au Cheval's always-incredible list while grabbing a burger. It's a refreshing, easy-drinking session IPA with an explosive mango/citrus flavor and aroma—a perfect beer for the end of summer.
READ. // "We have been able to see that people tend to feel more pleasure when experiencing beverages along with sounds that are part of the beverage's identity." Can a music track really add extra points to your next beer rating? Music makes beer taste better
LOOK. // Food can be art, too, you know. This collection of meat porn by Robert Jacob Lerma pays tribute to the "low and slow" nature of an iconic Texas tradition.
DRINK. // Sierra Nevada's Mahrs Bräu Oktoberfest.
Even in the intense heat of a North Carolina summer, this fall beer seems perfect. Lighter and crisper than last year's collaboration with Riegele, this Oktoberfest brings more herbal hop character. Grassy, bitter and easy to drink in 100 degrees.
READ. // "Only after you have first taken good care of your top four stakeholders [In order: 1. Employees, 2. Guests, 3. Community, 4. Suppliers] will you be able to take care of your fifth group—your investors..." New York restaurateur Danny Meyer's decade-old Setting the Table should be required reading for every manager and leader, no matter the industry.
LOOK. // Canadian chef Matty Matheson's new TV show, Dead Set on Life, puts Action Bronson's television pursuits to shame. Maybe it's the unparalleled joie de vivre that comes from having a heart attack at age 29. Whatever it is, the food, hi-jinx, and commentary makes Dead Set on Life pure fun. Bonus: LISTEN! The DSOL theme song rules.
DRINK. // Goose Island's Sofie.
Part of beer's joy is drinking it at different times, for different occasions, with different people and comparing one experience to the next. Drinking Sofie this past week I felt like I was coming to an entirely different Saison. Slightly tart, fizzy, dry, and perfect with some sharp white cheddar that disappeared way too fast.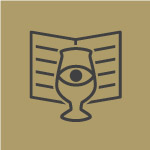 Curated by
The GBH Collective