These are the words, images, and beers that have inspired the GBH collective this week. Drinking alone just got better, because now you're drinking with all of us.
READ. // "It's what happens when weaponized insincerity is applied to structured ignorance." This article by Laurie Penny is as Hunter S. Thompson-esque in its brilliance as it is horrifying. A window into the world of the professional far-right. I'm With The Banned
LOOK. // Load up on retro-nostalgia with Misha Petrick's "Instagram for Windows 95" animations. These GIFs are cool as fuck.
DRINK. // The Kernel's Pale Ale Citra.
My obsession with hazy juice bombs is reaching its flashpoint at the moment. But, crucially, they need to have the right level of bitterness to satisfy my palate. Too little, and they're uninspiring. Too much, and they veer out of that ideally juicy territory. The Kernel Pale Ale Citra I had on draft this week hit the nail square on the head.
READ. // "On duty today is Denise Howe—a saltwater aquarium expert, Siouxsie and the Banshees superfan, and sommelier-in-training..." I love this jaunty little piece that profiles the sandwich counter staff of a neighborhood market in my hometown of Atlanta. The sandwiches there are great, too. Deli Days
LOOK. // This is shameless self-promotion, but the photos Kyle Kastranec took on our Memphis trip last weekend are just ridiculous. I'm honored to work with such talented folks.
DRINK. // Wiseacre Brewing's Tiny Bomb.
Speaking of Memphis, we kicked off our Bluff City adventure at Wiseacre, a brewery that's quickly grown to more than 20,000 BBLs in its first three years. Much of that growth can be credited to this delicious Pilsner. Expect to read much more about it soon in a GBH Unrated piece.
READ. // "What makes you feel less bored soon makes you into an addict. What makes you feel less vulnerable can easily turn you into a dick. And the things that are meant to make you feel more connected today often turn out to be insubstantial time sinks." I have been reading and re-reading this piece for years, and recently went back to it. Better
LOOK. // Aleia Murawski transforms the mundane into the surreal and I love everything about it.
DRINK. // I have a fridge and pantry full of really great beer, which is cool. But I just want a Tecate right now, man. ¯\_(ツ)_/¯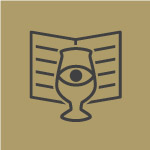 Curated by
The GBH Collective