These are the words, images, and beers that have inspired the GBH collective this week. Drinking alone just got better, because now you're drinking with all of us.
READ. // "Back in 2008, there were no American hop brokers that even knew about New Zealand hops, much less had them available for sale." New Zealand hops are punchy, aromatic, delicious, and in extremely high demand as a result. Justin Kennedy explains. Why Are New Zealand Hops So Coveted?
LOOK. // Animator Ari Weinkle asked himself what typography would look like underwater. The result is this perfectly mesmerizing video.
DRINK. // Fourpure's Planet Simcoe.
This West Coast style Pale Ale from South London's Fourpure uses a brand new malt strain called Planet and is single hopped with gratuitous amounts of Simcoe. With its cotton candy sweetness and dank overtones of pine, mango, and a satisfying hint of onion, it's hard to believe this beer isn't straight out of the Sonoma Valley.
READ. // "Unethical amnesia is driven by the desire to lower one's distress that comes from acting unethically and to maintain a positive self-image as a moral individual." As craft beer revolutionaries continue to make unthinkable, hypocritical decisions as they get larger, understanding the human psychology behind how they do it is revealing—and applies to all of us. Scientists say there's such a thing as "ethical amnesia" and it's probably happened to you
LOOK. // Coors Banquet is producing a series of videos highlighting artists and makers, and this one featuring glassblower Matthew Cummings is astonishing. ISO glassware.
DRINK. // Perrin Brewing Company's Perrin Gold.
Floating down the Muskegon River for five hours in Western Michigan this 4th of July, I had plenty of time to contemplate existence. But thankfully I didn't have to because of a couple delicious sixers of Perrin Brewing Gold doing the Lord's work and easing my mind. I feel like I'm still floating.
READ. // "An ungentleness gets into the air when Trump speaks, prompting the abandonment of certain social norms...norms that, to fired-up Trump supporters, must feel antiquated in this brave new moment of ideological foment." This story feels Special and Important, like our grandkids will be reading it in school one day. It's funny, scary, sad, and honest, like David Foster Wallace at the Illinois State Fair. Who are are all these Trump supporters?
LOOK. // Greg Mike is an Atlanta-based artist who happens to be working on a mural right up the street from my Atlanta-based home. I couldn't be more excited to see the final result.
DRINK. // Surly Brewing Company's Todd the Axe Man.
As if taking in Surly's jaw-dropping new brewery for the first time wasn't enough, I was recently reminded of the deliciousness of this Surly/Amager collaboration. It's the best West Coast IPA made by breweries in Denmark and Minneapolis, that's for sure.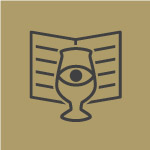 Curated by
The GBH Collective