These are the words, images, and beers that have inspired the GBH collective this week. Drinking alone just got better, because now you're drinking with all of us.
READ. // "It's been tough to be a Gucci fan. It's been tough to be a Gucci friend, a Gucci sibling, a Gucci girlfriend or a Gucci partner." Everybody loves a good comeback story, right? Gucci Mane: Buff, Sober, Out of the Pen and Ready to Flow
LOOK. // I don't know anything about this man, nor do I wish any harm on him, but there's something so innately satisfying about watching an overly confident swagger fall apart in less than a minute.
DRINK. // Westbrook Brewing Company's Leopold.
Named for an "adventurous hawk," this Sour Blonde Ale was aged on Sauternes wine casks for a year, then re-fermented with peaches and apricots. It's mid-level tartness and 5% ABV make it super drinkable, so you may wanna grab two bombers while they're still around.
READ. // "I still don't know anyone who has ever stepped into Other Music with total confidence. In the nineteen-nineties and well into the aughts, this was an enormous part of the store's appeal. It was the bungee jump of shopping experiences: did you have the nerve, and could you survive the leap?" Other Music was one of the first places I felt a kinship toward in NYC. Its escape got me through some long, jobless months. Hearing of its demise was a sad day indeed. Why Record Stores Mattered
LOOK. // Michael De Feo, better known as The Flower Guy, currently has an exhibit at Danziger Gallery in NYC. I stopped in recently to see his whimsical "defacing" of fashion ads, adorning them with colorful, abstract flowers.
DRINK. // Brouwerij Rodenbach's Alexander.
This is one of those beers that even non-beer drinkers could love. Even those who claim to not like sours could find heart for this one. Basically, everyone could love this beer. It's tart, loaded with fruit flavor, and fun. Isn't that the point?
READ. // "All that mattered was that McGregor had fought Aldo at 145 pounds, and now he had agreed to fight Diaz, a welterweight, at 170. He was fucked." In what is likely his last piece for Esquire, Chris Jones writes about the truths of fighting we can't deny. Conor McGregor's Last Night in the Octagon
LOOK. // I came across Dustin Chambers' Instagram page last week during the Republican National Convention, where he kept placing himself in the periphery of the event, capturing the moments many missed.
DRINK. // Lagunitas Brewing Company's 12th of Never.
The "news" around this beer was that it's Lagunitas' first canned offering. It's also one of their most accessible. A 5.5% Pale Ale isn't extreme among today's barrage of IPAs, but this beer is dank, a little tropical, and delicious. Summer isn't over yet, and neither is my stash of these.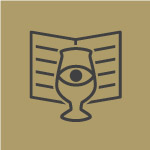 Curated by
The GBH Collective