These are the words, images, and beers that have inspired the GBH collective this week. Drinking alone just got better, because now you're drinking with all of us.
READ. // "On Friday morning, I was given notice that my EU citizenship will be taken away." On her blog, Claire Broadley perfectly sums up my own feelings towards Brexit. Basically: I'm fucking fuming. So. You want me to be happy?
LOOK. // I really enjoyed these photographs from Australian photographer Simon Deadman. Wonderful colors and composition. Oh, and kangaroos.
DRINK. // Tuatara's Conehead (2016 Harvest).
This freshly released NZ Pale Ale uses wet hops from this season's harvest. It's all gooseberry and passion fruit and a joy to drink—especially considering it was shipped almost 12,000 miles so that people in the UK could enjoy it.
READ. // "Loving music in 2016 has meant wrestling with more than the sound itself." We're halfway through 2016. Let that soak in for a bit, and then dive into NPR's annotations for their favorite albums of 2016. NPR Music's 30 Favorite Albums Of 2016 (So Far)
LOOK. // A few visiting friends went to the Kerry James Marshall Exhibit at the Museum of Contemporary Art Chicago and reminded me how easy it is to take your own city for granted. Fortunately, the MCA allows you to peruse the exhibit online and, thanks to the interactive features that appear when mousing over the images, makes the experience surprisingly immersive.
DRINK. // Whiner's Le Tub.
This is the first release from Whiner Beer Co., who recently opened in Chicago's Back of the Yards neighborhood and is located in a net-zero energy business incubator. Le Tub has a delightfully fizzy head, a grapefruit nose, and a lemony, tart finish. A first-sip bitterness gave way to me killing the can and wishing I liked baths more to go drink a few more while in horizontal repose. Watch out for Whiner.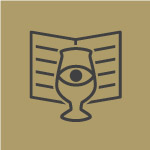 Curated by
The GBH Collective