This is the artistic and intellectual inspiration that has burrowed its way into the mind of the GBH collective this month. Great reads, stunning images, and beers that chart new territory. Drinking alone just got better, because now you're drinking with all of us.
READ. // "The difference is no longer about where people live, it's about how people live: in spread-out, open, low-density privacy or amid rough-and-tumble, in-your-face population density and diverse communities that enforce a lower-common denominator of tolerance among inhabitants. The voting data suggest that people don't make cities liberal—cities make people liberal." This is a topic I'd been thinking about a lot lately, coming from a relatively small-ish area and now living in New York City. The Atlantic laid it out for me. Red State, Blue City: How the Urban-Rural Divide Is Splitting America
LOOK. // We often visit museums to view grand, finished pieces. But what of art that's left unfinished? The Met currently has an exhibit devoted to these works, and NPR provides a summary and audio.
DRINK. // Allagash Brewing's Coolship Cerise.
I recently visited Portland for Bissell Brothers' grand opening of their new space at Thompson's Point. Luckily, it was also a weekend Allagash was releasing one of their Coolship beers, Cerise. Free the cork from this small-format bottle and you're in for a treat of cherry-tinged sourness, prickly-yet-soft carbonation and a hint of funk. Your only regret might be not grabbing more while it's around.
READ. // "It's not just reporting. It's not just taking pictures. It's do those visuals, do the stories, do they change somebody's mind enough to take action?" Photography plays a huge role at GBH, but nothing we do can ever compare to the work of the late David Gilkey. NPR Journalist and Translator Killed by Taliban in Afghanistan
LOOK. // Wonderfully simple but engaging abstract collages from The Strohls, based in San Francisco.
DRINK. // Sierra Nevada's Beer Camp Sweet Sunny South Southern Table Beer.
A delicate, nuanced, delicious collaboration with Austin Beerworks, Bayou Teche, Creature Comforts, Funky Buddha, and Wicked Weed for the 2016 Beer Camp Series. Too bad there's only two bottles in the pack.
READ. // "They're the greatest generation—of couch potatoes." There's a lot of chatter about Millennials being the most importance audience for the future of craft beer. But are we ready for them to be less then enthusiastic about dropping $50-$100 at a taproom and soaking in the luxury of doing nothing at home instead? Millennials Have Discovered 'Going Out' Sucks
LOOK. // Artist, designer, and friend of the show Kyle Fletcher is continuing to explore his "New Sacred" series, which began a few years ago as a curated exhibit, and has now morphed into an Instagram account for his 3D renderings, glitch art, and other reality-bending oddities. It's like a thrift store of the mind.
DRINK. // The Commons Brewery's Microbiere.
This delicate whisper of a beer is the ultimate gateway and the finish line all at once. At 2.8% ABV, and sporting a dry, slightly grassy presence with some mild yeast character, I spent the evening drinking these over a cheese board at the taproom in Portland this week. And I'll do it again before I leave.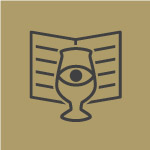 Curated by
The GBH Collective