This is the artistic and intellectual inspiration that has burrowed its way into the mind of the GBH collective this month. Great reads, stunning images, and beers that chart new territory. Drinking alone just got better, because now you're drinking with all of us.
READ. // "The gargantuan brewery campus spans three new warehouse structures, and is expected to put out around 1.8 million barrels of beer per year at full capacity. That's a staggering amount of suds." Take a first look at Lagunitas Azusa, a project that's slated to be bigger in scope than either Petaluma or Chicago. That's a lot of IPA. First Look at Lagunitas Azusa
LOOK. // Art director and photographer Liam Wong captures the neon iridescence of Tokyo at nighttime. Step out of reality and into Bladerunner.
DRINK. // Tired Hands Brewing's Hop Hands.
Tired Hands' American Pale Ale is a delicately delicious, hoppy drinking beer, and was my favorite beer from a visit to Philadelphia for the Craft Brewers Conference. Brewed with Oats, the mouthfeel and body is incredible for a 5.5% ABV pale ale, and the aromatics on this Simcoe, Centennial, and Amarillo hopped beauty are organoleptically befuddling. In the best way.
READ. // "The English craft beer scene has become very interesting in the last 5 years, completely renewing since the arrival of the Kernel." Pierre Tilquin is best known for his artfully blended lambic and geuze, but he's also a huge fan of English craft beer and holds a festival to celebrate it at his blendery in Belgium every year. On his Belgian Smaak Blog, Breandán Kearney meets Pierre to discuss his English Beer Festival in this insightful piece. Tilquin English Beer Festival
LOOK. // Keeping with the English theme, here are some great photographs that celebrate London's brutalist architecture. A collaboration between Sweden's Studio Esinam and London based photographer Rory Gardiner.
DRINK. // De la Senne's Jambe-de-Bois.
Back to Belgium, where I was this time last week. Sitting in Moeder Lambic Fontainas, one of my favourite bars in the world, I completely lost myself in De La Senne's modern riff on the Tripel style. It has that classic, dry, peppery finish you'd associate with a Tripel but this is preceded by a soft wave of tropical fruit and peach flavoured esters. It might just be my new favourite beer.
READ. // "In the year 2051, the Chinese have a space elevator. Lamb chops, Irish coffee, and sexual pleasure are all consumed via hologram." Come for that lead, stay for a glimpse of the future. Or maybe he's a crazy person? Hard to say. A Doctor Cuts into His Own Brain to Look at Language
LOOK. // In which two of my very favorite Georgia food makers and personalities come together to talk about the sad state of affairs with respect to our country's poultry production—and how they're trying to fix it, one bird at a time.
DRINK. // Allagash Brewing Company's Little Brett.
Everything about Little Brett is quaint, cute. From the name to the label to the gentle, lemon-and-pineapple accents that dance around in and delight your mouth as your blood absorbs its petite 4.5% ABV. My only complaint? You have to buy them in four-packs of bottles instead of 30-packs of cans.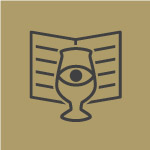 Curated by
The GBH Collective