These are the words, images, and beers that have inspired the GBH collective this week. Drinking alone just got better, because now you're drinking with all of us.
READ. // "Instead of doing all yeasty things, these cells are making human proteins—specifically antibodies, proteins that bind to yet other proteins on the surfaces of invading bacteria, viruses, and even cancer cells." A New Hampshire biotech startup is using the run-of-the-mill brewer's friend to cook up a bevy of disease treatments. Mutant Yeast Are Cranking Out Pharma's Next Superdrug
LOOK. // Filmmaker Riley Blakeway teamed up with Monster Children and Nixon to follow the ever-adventurous father and son surfer duo of Herbie and Nathan Fletcher on a trip to Baja.
DRINK. // Tröegs Brewing Company's Cultivator.
A beautiful, bready Helles with a slightly sweet herbal hop aroma. Perfectly on point as the seasons transition and the outside beckons.
READ. // "The gestation of the symphony may have been long and troubled, but Sibelius had, at various times, referred to his manuscript as 'brilliant.' Why, then, did Sibelius destroy such a highly anticipated and promising work? This remains one of the most perplexing questions in all of music history." An exploration of the pressures that come when creating a masterpiece, especially when the creator is a "sharp and merciless critic" of himself. Parallels to craft beer abound. The Sound of Silence
LOOK. // The public library of Cincinnati has made over 400 prints of John Audubon's Birds of America available to view and download. A stunning collection from a master of his craft.
DRINK. // Revolution Brewery's Galaxy Hero IPA.
Revolution has recently started canning their Galaxy Hero IPA with lovely results. At 80 IBUs, you might expect a raygun to the face, but this IPA made with Galaxy and Zythos hops is surprisingly well-balanced. Smart move to go from bomber to six-pack for this solid IPA.
READ. // "'And I thought I was going to die for a long time. My thoughts—I was in a very dark place. I was sitting right here, contemplating suicide. I couldn't walk.' He's in an easy chair facing a TV in his living room, near a cylindrical tank where his giant Pacific octopus lurks, waiting for its next meal of lobster." Tracy Morgan's life—and near-death!—is insane, and this is a wonderful profile. How Tracy Morgan's Near-Death Accident Made Him Funnier
LOOK. // His name is Pumpkin. He's a raccoon. His dog friends are named Toffee and Oreo. Please enjoy.
DRINK. // Southbound Brewing Company's Clusterflies Saison.
This Savannah brewery's only a few years old, but they've consistently impressed with their one-off bombers. Clusterflies is no exception, a "sour beer" for people who are intimidated or put off by sour beers. The red wine character from the barrels it was aged on gives it light, nicely tart fruits notes. I only hope there will still be bottles of this when Atlanta's temperatures climb in a couple months—I'm gonna need 'em.
READ. // "Constructing a brand that gives the appearance of a small-batch operation requires sophisticated global orchestration." The bar for authenticity has never been so high, and that's pushing some companies to create it at any cost. The Real History of America's Most Authentic Fake Brand
LOOK. // "The thing is the most important thing to do is when you go into an environment, instead of just picking up the camera and shooting off a million pictures and figuring it out when you get home, is to go in and really try and feel the atmosphere that's happening and trying to really capture the feeling." The woman who photographed hip hop history.
DRINK. // Fullsteam Brewery's Common Good.
A sour mash Kentucky Common Ale with a nice grain quality in the finish. Fullsteam is a brewery dedicated to local agriculture in a deep way, and this beer is a perfect example. Made with 100% North Carolina grain, Newtown Pippin apples from nearby Foggy Ridge Cider and briefly aged in Maker's Mark barrels. The result is an easy-drinking, well-rounded beer with some acid and fruit.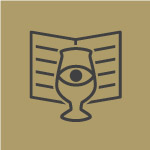 Curated by
The GBH Collective