This is the artistic and intellectual inspiration that has burrowed its way into the mind of the GBH collective this month. Great reads, stunning images, and beers that chart new territory. Drinking alone just got better, because now you're drinking with all of us.
READ. // "For two guys with zero experience in the craft beer industry, the beginning of Half Acre was filled with a lot of trial and error. An artist and an engineer, diving head first into the world of beer, was every bit as challenging as the duo imagined." CraftBeer.com's feature on one of my favorite breweries, Half Acre Beer Company, highlights the owners Gabe and Matt's journey into beer through Half Acre's Midwestern lens. Half Acre Beer Co.
LOOK. // More and more, we're seeing the interjection of death metal's music and artistic references into craft beer. Think: breweries like Three Floyds, Surly Brewing Company, and TRVE Brewing. This is the case here, where David Paul Seymour's work for Burial Beer Company out of Asheville, NC, brings together the best of both metal and beer.
DRINK. // Bissell Brothers' Swish Double IPA.
Often it's a collection of things that come together to make a beer truly special—the people, the place, and the beer itself. Take Bissell Brothers' Double IPA, Swish, for example. It's a beautiful beer—a golden yellow, hazy thing, heavily hopped with Mosaic, Citra, and Simcoe, with a Golden Promise and flaked wheat malt-profile. This killer brewery has a small-but-vibrant, bright setup in the old Maine Beer Company location. Currently, these guys are relocating the brewhouse to Thompson's Point, where the small, tight-knit crew will have the space and the opportunity to continue to kill it with hoppy beers like Swish.
READ. // "So, instead of asking ourselves what we want to be doing all the time—because we'll never do only one thing—let's ask some more practical questions: What do I want to do more of? What do I want to do less of? Can I stand behind my work?" A super thoughtful and pragmatic look at diverse perspectives, work/life balance, finding value in the everyday, and so much more. Putting Work in Its Place
LOOK. // Like a lot of folks, I've spent the last several days thinking about, marveling at, and listening to so much Prince. In this video, The Purple One struts onto the stage—that's filled with legends, it should be noted—at around the 3:25 mark, and then completely owns it and them for the next three minutes or so. Stick around for the legendary ending.
DRINK. // Three Taverns Brewery's Sour Asylum #5 Prometheus.
The latest in this Decatur, GA beer maker's Sour Asylum series—and the first in a bottle, released today at the brewery—pours with a huge, sticky, effervescent head that's backed by delicious, light tartness and a 4.5% ABV that shrugs, "Hey, why don't you have another?" And because it's so subtly sour and delightfully understated, you can and should.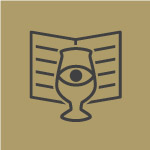 Curated by
The GBH Collective