This is the artistic and intellectual inspiration that has burrowed its way into the mind of the GBH Collective this week. Great reads, stunning images, and beers that chart new territory. Drinking alone just got better, because now you're drinking with all of us.

READ. // "Robert Zubrin, president of the Mars Society and founder of multiple aerospace technology companies, also enjoys a good microbrew. Now, he's found a way to use space technology to recycle fermentation-created CO2 to help cut costs for brewers." Bob Zubrin, Mars & Beer
LOOK. // Every day for the last 1,000 days, Alex Proba has dedicated somewhere around half an hour to crafting colorful and surreal images as part of her A Poster A Day project as an exercise in creative stamina.
DRINK. // Illuminated Brew Works Fnord Wit.
It has to the arrival of Spring that has me so high on this super floral, funky wit, or it could be that it's just a really solid sip. In all of its earthy yet sweet and floral flavor, Fnord goes down a bit too easy for its 7.3% ABV. This should be everyone's summertime jam.
READ. // "But what I found so compelling in my first sips of Mosaic wasn't its antiseptic bitterness, but that it somehow had the impression of being juicy and fruity but not at all sweet." How Mosaic Became Beer's Hottest Hop
LOOK. // Photographer Mike Seehagel is currently based in Iceland and his Instagram feed is full of hauntingly bleak, yet somehow stirring and inspiring landscapes. Lap it up.
DRINK. // Cloudwater DIPA v3.
The latest release of Cloudwater's much lauded double IPA might be its best iteration yet. It's loaded with heady aromas of mango juice and pineapple and the taste is as vibrant and juicy as you might expect from a modern double IPA. True to type, the bitterness is dialed right down, really letting those aromatics shine.
READ. // "It's a giant melting pot made up of people from all over the world and all walks of life. How can you expect everybody to be exactly the same? More importantly, why would you want them to?" Baseball has long been seen as a metaphor for America, and even today, its warts are a reflection of our country's social landscape. The Unbearable Whiteness of Baseball
LOOK. // Cristiana Couceiro, the editorial illustrator of the article above, has an absolutely stunning Instagram account that captures the details and quirks of her native Portugal.
DRINK. // Great Lakes Brewing Company's Rally Drum Red
Brewed as a tribute to Cleveland Indians superfan John Adams and introduced to kickoff Opening Day, Rally Drum is the perfect early season sipper. Its dry malt backbone pairs well with the winter chill still lingering in the air, while the bright citrus finish hints at the dog days of summer waiting around the corner.
READ. // "We shook hands and, before I could ask him too many questions, he wanted to set some guidelines. He didn't want Fieldale mentioned in the same story as Springer Mountain Farms and he wanted to have a look at the story before it was published. 'It'll confuse them,' he said. By 'them' he meant the consumers. I told him that journalism doesn't really work like that..." As Georgia's chicken giant continued to greenwash its reputation this week, I was reminded of this, perhaps the greatest chicken longread ever written. The Future of Big Chicken
LOOK. // While in Los Angeles visiting family a couple weeks back, my wife and I visited this magnificent place. You should, too. It's unbelievable.
DRINK. // Firestone Walker's Luponic Distortion Revolution No. 001
I bought a six pack of this stuff to share with pals at a backyard patio gathering, and was surprised when they—many of them people who "don't like IPA"—only left me one. But then again, why was I surprised? At 5.9% ABV, and with unexplained, experimental hops, Luponic Distortion goes down easy, like one of the best Pale Ales I've ever had. I can't wait to see what the rest of this series entails.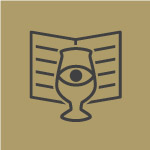 Curated by
The GBH Collective