Every year, we tell the stories of people and their companies that set a unique and meaningful vision for the future of beer. Well, mostly beer—we're pretty keen on some other things too. We call those stories "Signifiers" because, while their immediate impact may be big, or in many cases quite small, it's often an indication that something new is in store for all of us.
This year, we wanted to widen the scope of Signifiers, and call attention to the many individuals in our industry that made an impact in 2016. Whether helping pass legislation, launching an innovative new style, or simply leading by example with their exceptional hospitality, these are the people that we think about when we think back on the last 12 months. We even asked some of our friends to help.
Have some shoutouts of your own? Hit us up on Twitter and share your thoughts. We're going to be updating this post daily through the end of the year.
Here's our latest entry:
There was no other beer this year that I saw affect people the way Jester King's SPON did. And honestly? I think a lot of people missed it. Sure, this is the beer that drew so much attention at the Shelton Brothers festival that they moved the Jester King table every session as to try and manage the crowd better. But what I don't believe most people realize yet is the paradigm shift that's happened within this brewery in the Texas Hill Country.
Amidst releasing one of the most refined versions of spontaneous beer ever in the U.S., they also started a conversation—or maybe just pointed a direction the conversation had been lacking. GBH's own Michael Kiser was part of a roundtable discussion this year at CBC, discussing a problem that has begun reaching critical mass: What do we call American sour beer? Funky beer? How do we differentiate and bring honesty in these beers to the consumer? These are questions that have been asked by many for years now as mixed fermentation and acid-forward beers have risen to popularity. Jester King spearheaded this by establishing the Méthode Gueuze brand, working with the old-world masters, and inviting the U.S. brewing community to monitor and uphold the integrity of the label with [an open letter of sorts](http://jesterkingbrewery.com/introducing-jester-king-2016-spon-methode-gueuze).
SPON Méthode Gueuze is a blend of one-, two-, and three-year-old spontaneously fermented beer made in the Texas Hill Country. Which means Jester King has been working toward this moment for more than three years now. Quietly and diligently, they've been brewing with dedication and vision through the winter months with eyes on the prize: to create the ultimate reflection of their home, as it is now in this very instant, in the flavor of beer. So that anyone who tastes SPON can close their eyes and experience the very time and place it was made.
You can do a lot in three years, and Jester King certainly has. Since announcing the first blend, four subsequent Méthode Gueuze blends have been released with another three variations on SPON, and three more on the way. More than half of their barrel stock is dedicated to this program now. Most breweries dabble in this sort of exploration, release a few hundred bottles, and then move forward with caution and safety nets. Jester King has decided instead to go all in, in true Texas fashion, and have created a new version of themselves in the process.
—Blake Tyers, GBH + Creature Comforts
There aren't a lot of times in one's professional career where you get to call bullshit on the whole game like John Laffler of Off Color and some folks from Miller did this past year. If the macro vs. micro thing is still your church and state, these two held hands and danced through the temple with their asses hanging out—and they made you look.
What began as a "what if" text from Laffler to his local High Life dealer, Lisa Zimmer (then of Tenth & Blake, then MillerCoors proper when the collab took place, now MolsonCoors), this project was well over a year in the making—especially if you count constant badgering of the higher-ups amongst collaboration activities. While they always had an idea of what they'd make, the hidden work was in getting it approved and clearing legal from start to finish. You don't just get to stick a High Life logo on anything you want. But the rest, the known part of making the beer that Laffler had been pondering for well over a year, was all nerdy fun.
Laffler went to Milwaukee to meat the R&D team, brewing a straight-forward but precise 10-BBL batch of High Life on their pilot system. He asked all the questions, tasted all the things, and even harvested yeast from across the street where it's stored in 80-BBL tanks (which alone are bigger than any of Off Color's fermentation vessels). Following that, they all met back in Chicago a couple months later to brew the collaboration—a wild house culture version of High Life with the Tetra-Hop extract, an all-grain bill, blended with a lacto batch to finish. It's essentially an American Wild Saison High Life. They called it Eeeek! And it's delicious.
Eeeek! became this year's spark of subversive joy for us here at GBH as we tagged along for no real reason other than thinking it was the best idea we'd ever heard. Eeeek! simultaneously reminds us all that it's just beer, and at the same time crafts a perfect piece of intellectual commentary on all the parts of beer that aren't beer at all.
And then they sealed it all with a party at the 'Dise in Madison Wisconsin, after serving both the collab and the pilot batch of High Life side-by-side at the holiest of Midwestern holies (weirdness intended), the Great Taste festival.
We also heard that the beer won "Collaboration of the Year" from our friends at Brewbound. Sympatico.
—Michael Kiser, GBH
No one does farm-to-pint quite like Scratch, and this was the year they showed the country what they're capable of. This Southern Illinois beer maker is pushing the limits on what's possible in brewing. Of particular note this year was their Single Tree Series, which uses ingredients—bark, sap, leaves, nuts, buds—from a single species of tree, capturing the entire flavor spectrum available from a single plant.
Another highlight from this year? Hosting Jester King for a collaboration a few months back. They brewed a Stein Beer using oak barrels for both the mash tun and kettle. They lautered through cedar branches, boiled with hot rocks, added foraged botanicals, and fermented in oak with Scratch's house sourdough mixed culture. The beer never touched stainless.
These guys had a big year, and they deserve the recognition. They bottled their first beer (a Chanterelle mushroom Biere de Garde, plus several others since), they released a how-to/homebrewing book on brewing foraged beers (The Homebrewer's Almanac), and they won a medal at GABF (bronze in Experimental Beer for their Oyster Weiss).
Scratch is developing never-before-seen flavor profiles for beer, and the balance they achieve with these crazy foraged ingredients is astounding. After spending a day with Aaron and Marika, I can safely say they're redefining what it means to make beers linked to a time and place.
—Matthew Sampson, GBH
At this point, American craft is as well-known around the world for its IPA as it is its revolutionary rhetoric. And that's a bit of a shame because that propaganda is now filtering in to countries where it's not necessary. A craft revolution in the Czech Republic? In Germany? Good lord.
Big vs. small, craft vs. crafty, or whatever the fresh new posturing is amongst our smaller—and sometimes surprisingly large—brewers, the old tricks continue to play pretty well with the populace. At least until the next generation of drinkers turns of age and literally has no idea what the fuss is all about.
But the past couple years saw a different kind of rhetoric coming from "the other side." That is, the weird obfuscation of terms like "joint ventures," "partnerships," and "selling in." Sometimes it feels like the entire U.S. beer industry is afraid of its own shadow.
The truth is that everyone's got an angle, and they use whatever language they feel they need to stay in the good graces of their customers. Sometimes that gets us the flame-war stump speeches of aging revolutionaries, and sometimes that gets us the smoke and mirrors of newly hired PR professionals trying to land a scary message with an emotional fan base. Both sides are dishonest in their own way, but both want the same thing: Do you like me? Please circle "yes."
Just as the PR angles on acquisitions reached a sort of boredom-inducing breaking point this past year, Modern Times Founder, Jacob McKean, formerly a social media coordinator in Stone's marketing department—Isn't that supposed to not exist?—wrote what became the loudest and most organized pushback on all the fluff with his blog post: What 'Selling Out' is Actually About.
Rather than sling his typically hot subtweeted arrows, he instead took a step back and patiently countered the repeated claims that "selling out" is a good thing, step-by-step. And it was because of his thorough analysis based on personal experience and his own business trajectory that it resonated with me so much. Here was an actual opinion based on experience, not just scripture.
That's not to say I agreed with everything he said. I think there's plenty in there open to debate (his comment about distribution and access to market is looking more and more naive by the day), and his language falls into political traps at times, but it was the first time I'd seen someone more prone to 140-character rallying cries actually take the time to step back, articulate a bigger-picture argument, and back it up with personal business experiences. It was a wholly welcome voice in the ongoing debate about how small breweries can grow, what they're up against, and how maybe—just maybe—the things we're being told about acquisitions are more about trying to resolve the cognitive dissonance of those being acquired than they are about winning anyone over with the idea that it's all pros and no cons.
And honest critiques like Jacob's will go a long way toward making a smarter beer drinker who can engage in a debate rather than simply hate. Less reactionary Twitter eggs and more participating citizens. And that's an investment in everyone's future, because when it comes to the beer business, there's are only compromises to be made, I don't care who you are. And you don't want to be on the receiving end of a raging horde you helped create on your way to the big time when your own business decisions inevitably become open to question. Train 'em young. Thanks, Jacob.
—Michael Kiser, GBH
Everybody loves Allagash. The 42nd largest craft brewery by volume in the country is far from the biggest or most profitable player, but it's one of the most respected.
In April, founder and CEO Rob Tod chaired the Craft Brewers Conference in his temporary role as Chairman of the Brewers Association. His committee handed out the Russell Schehrer Award for Innovation in Craft Brewing to his Brewmaster, Jason Perkins. And in October at the GABF, the brewery picked up its customary gold medal, this time for its Tripel.
But perhaps the most notable indicator of the brewery's status came from the National Beer Wholesalers Association in September, when they named Allagash Brewery Partner Of The Year. To be loved by beer geeks is one thing, but to be singled out as best-in-class by the NBWA takes a whole different set of chops.
Tod built the culture that prioritizes quality, consistency, and relationships that puts Allagash head and shoulders above the crowd, and it's personified in Naomi Neville, the company's national sales director. This dynamic ex-pat Brit, who met Tod while working in an Irish pub in downtown Portland, joined Allagash as its sole sales rep in 2009. She now manages a team of 16 and owns sales targets with a network of beer wholesalers in 17 states.
—Jonathan Urch, The Drinking Classes
It seems almost impossible to be hat-tipping one of the longtime leaders of American wood-aging as someone also representing its future. So few people ever impact their field with that kind of tireless longevity—though she might take issue with the use of the term "tireless." But here we are in 2016 and Lauren Limbach (formerly Salazar) continues to lead. Not with "back in my day" rhetoric, but from the front lines where the conversations are tense and skepticism high as we come to grips with what it means to make wood-aged and sour beers in America.
Standout moments from this year include her open forum at the Craft Brewers Conference. (I was lucky enough to get tapped to moderate, but mostly turned it over to her and the panel.) Worried that a tense debate might ensue between traditional producers, kettle sour makers, and everything in between, it was all but removed from the program last-minute. But Lauren fought to keep it, even if at the fringes of the conference, hell-bent on finding a way to bring the industry together and find some commonality. While that meant taking a room far from the action, a hearty crowd filtered in with gusto. Alongside a few fellow brewers, Jay Goodwin of The Rare Barrel and Brandon Jones from Yazoo, and New Belgium's specialty brand manager, Andrew Emerton, the resulting dialog proved that the topic was critical to many producers. It was a great panel, but more importantly a lively and engaging open discussion with a room, with opinions and perspectives on all sides of the debate.
That forum's paid dividends for many—they've emailed me their ideas, shared new vocabulary, and shown me new graphics they were trying out for the first time, all in an attempt to better communicate with their customers about what's in the bottle. And if it weren't for Lauren, it wouldn't have occurred at all.
She was also named Imbibe magazines "Beer Person of the Year" for 2016.
Back home in Fort Collins, Lauren and the team have been working on a number of new projects that aim to send New Belgium's wood-aging program on an exciting new path. A Leopold Bros. cherry whiskey barrel-aged single foeder Felix they sent along for our Olly Olly camp was a stunning preview. New experimental beers and revamping part of the operation is essentially giving the New Belgium specialty program its own room to run. We can't wait to see where it's running.
—Michael Kiser, GBH
Regional brewers are often the ones most perilously caught in the middle between a small and independent lifestyle business or playing the macro brewing and distro game, which challenges the ethos of even the most determined craft brewers with its own set of rules. That's one of the driving forces behind the concerted push for alternative growth and financing models as brewery owners seek out ways to have their cake and eat it too.
Behind some of the industry's most interesting alternative deals is a financial strategist who helped set the vision and execute the game plan for the Fireman Capital family office + Oskar Blues Brewery partnership. In the past couple years, OB has acquired the likes of Perrin Brewing in Michigan and Cigar City in Tampa. But before all that dealing got started, the first deal between Fireman and OB needed some delicate hand-holding as the two entities took their first unprecedented steps together. And the person who put all that together was Matt Fraser. He worked for Lazard financial services at the time. Concurrently, he was—and remains—a co-founding partner in Naperville's Solemn Oath Brewery. Money and beer, as uncomfortable as that combination can be for many in the industry, was the daily dose for Fraser, and it's a big part of what got the deal done—earning trust on both sides.
Since that original deal closed, Frazer was recruited to help lead both Oskar Blues and the Oskar Blues Brewery Holding Co as CFO, subsequently overseeing two major craft acquisitions and two new breweries in Brevard, NC and Austin, TX for the OB brand. And of course, looking ahead is what he's there for, so they're likely just getting started.
There's a lot of talk about alternative models like this, but so far, few have executed in a substantially different way. So if the Fireman Capital x Oskar Blues approach to craft financing and acquisition looks and feels different than what you've seen elsewhere, that's because it is. And we think it signifies a future in regional and national growth opportunities for craft.
—Michael Kiser, GBH
My local brewery, Beavertown, is growing faster than any other business I can think of in the North London area. Over the last two years, Beavertown has gone from brewing a few times a week on a 6-barrel system, to three times a day on a 30-BBL system. Its annual capacity has increased by 2000% to more than 30,000 BBLs. Meanwhile, Beavertown's launched a barrel-aging project called Tempus—we're only just beginning to taste the results of that project.

While founder Logan Plant and creative director Nick Dwyer get a lot of the credit, I don't feel enough is given to brewing operations manager/head brewer, Jenn Merrick. She's carefully managed both industry and consumer expectation throughout this rapid expansion, which has seen beer quality not just maintained, but improved. Amidst all of this, Jenn has had to help spearhead the development and launch of a new core beer, Lupuloid IPA, as well as manage one of the fastest growing brew teams in the UK. I'm constantly surprised by the amount of new faces I see every time I visit the brewery, but not by how much they admire and respect their boss. Beavertown wouldn't be in its market-leading position without Jenn Merrick.
— Matthew Curtis, GBH
Massachusetts is, by all measures, a friendly beer state. It allows for self-distribution and brewers can freely sell their wares from the point of production. On top of that, the so-called "New England IPA" has been arguably the hottest style in American craft brewing over the past year, with that charge being led by Massachusetts staples like Trillium and Tree House. All the while, amid unprecedented attention to the region's beer scene, Night Shift, under Rob Burns' leadership, has continued the fight to make Massachusetts an even better state for craft brewers.
For years he has been advocating and giving testimony to lawmakers at the state house about the need for an update to the three-tier laws that bind brewers to wholesalers forever. In response to the pay-to-play scandal that erupted in Massachusetts, which was then felt industry-wide, Night Shift launched a distributorship of its own in direct response to the dirty politicking that goes into selling beer. Indeed, Night Shift Distributing exists solely as a promise to not engage in the type of back room dealings that have run rampant throughout the state for years. His contributions have already been recognized here in the Bay State. This year, Rob was named the new president of the Massachusetts Brewers Guild.
All the while, Night Shift has been growing like crazy, building out and expanding its Everett space, creating a unique environment that more and more people are traveling for. And the beer itself is excellent. The company isn't expressly known for the types of hazy IPAs that have put the region on the map (though you'll find one or two), but rather a diverse portfolio of excellent sours, Stouts, Quads, and myriad manner of hybrids—all inspired by the region's culinary palate.
—Dave Eisenberg, GBH
It's completely commonplace for breweries to shuffle their lineup. Add a brand here, take a few away there. But what Henry Nguyen and his team did this year is borderline unbelievable. Prior to April 2016, Monkish was known for two things: their delicate, nuanced, and wonderful Belgian ales, and being staunchly anti-IPA. They even had a sign in their taproom that read "NO MSG. NO IPA."
But in April, Nguyen did the unthinkable. He released an IPA. Wait, he released a New England Style IPA. Hang on, he released a New England Style IPA on the west coast. Since then, Monkish's business model—and its claim to fame—has completely changed. New releases of NEIPAs have been happening near-weekly, with whalers and traders lining up for hours all the way out to the street corner.
The releases have been so frequent and so successful, Nguyen bought a dedicated canning line to help handle the load. And the beers have been so good and so well-received that Monkish has become one of the biggest trade-bait brands online. Not to mention all the collaborations that have resulted with the likes of Other Half, The Veil, and Trillium.
Call it a brilliant business move. Call it striking while the iron's hot. Call it cosmic. Call it whatever the fuck you want—it's remarkable. Never has a brewery so drastically shifted its business model, or its reality, so quickly. I'm just happy I got to witness (and document) a small part of it.
— Kyle Kastranec, GBH
In a state with some of the most restrictive beer laws in the nation, Georgia breweries have to work extra hard to make ends meet within a system that's tilted heavily in the direction of Peach State alcohol wholesalers. And while they can finally sell tours with free, limited "souvenir" take-home beer, they still can't sell their product directly to customers. This makes the taproom experience different than it is in nearly every other state in the country, and it might not surprise you to learn that many of the 35 or so breweries in the state serve up their core lineup with a specialty or two.
Not Three Taverns. The three-year-old Decatur beer maker currently keeps 12-16 different beers pouring (including coffee and grapefruit IPA variants, one-off experiments, and more) at their chic tasting room—they dubbed it The Parlour—most days, and they've recently started pouring vintage bottles as well. Plus, all that experimentation—their Sour Asylum Series and Hop Leaf Project debut new releases on the regular—leads to new in-market beers as well. The delicious Rapturous, a Raspberry Sour Ale, started as a taproom sensation before it was turned into a year-round can this fall.
Here's hoping more Georgia breweries follow suit. And that those laws catch up with the rest of the country, too.
— Austin L. Ray, GBH
In October, Brooklyn Brewery, with surprisingly little fanfare or recognition, made an announcement of seismic importance. The sale of a minority stake to Japan's Kirin Brewery marked the brewery's second strategic partnership with a global beer powerhouse, the first being its co-ownership of a brewing venture with Denmark's Carlsberg.

Ever so quietly, Brooklyn Brewery is taking big steps in securing a future as a major player on the global scene. Its two international strategic partnerships aside (both of which involve Brooklyn brewing locations abroad, in Sweden, Norway, and now Korea), Brooklyn has secured distribution deals that cover most of the world and now sells almost half its beer outside America. And at home, the company is cementing its dominant presence in North America's most populous city with a soon-to-be-opened second brewing and visitor site in Brooklyn, plus a rumored "mega brewery" location on Staten Island.
The Ottaway brothers, who run the business as CEO and President (freeing up founder Steve Hindy to join Brewmaster Garrett Oliver as a globe-trotting brand ambassador), may not be the most recognizable figures in the craft beer world, but they are perhaps two of its most foresighted operators.
— Jonathan Urch, The Drinking Classes
CBC 2016: When the entire universe of the modern day beer movement descends upon your backyard for a whole week, it's a daunting task to play the role of the ideal host. And yet, Jean Broillet—and the team at Tired Hands Brewing Company—succeeded in doing so with grace, patience, and enduring hospitality.
Between two locations, the Brew Cafe and the Fermentaria, Jean was ever-present and engaging. Not only did he host Jolly Pumpkin for a collaboration brewday, hosted Cellarmaker Brewing for a Taco Hands beer release party, but he also found the time and energy to host a revolving door of brewers and beer personalities throughout the week. He even threw down a killer "sludge-electronica" musical set at Martha with Garrett Crowell of Jester King on Thursday night.

On top of that, the week's experience for Tired Hands' regular customers, the folks who are there in Ardmore each and every week, didn't suffer. And it was clearly important that this be the case. Jean's built a hell of an operation, with a third location, "The Dispensary," coming online soon. It was a special year for Jean and Tired Hands and 2017 shows no signs of letting up.
— Mike Sardina, Hill Farmstead + GBH
It all started with a tweetstorm.
Pretty Things Beer & Ale Project's Dan Paquette took to the platform in October 2014 to unleash a series of comments accusing Massachusetts alcohol industry members of "pay-to-play" involving bribes for beer placement. "Time to open up," he wrote at 2:56 a.m. on a Tuesday morning.
The saga came to a conclusion (Or is the saga only beginning?) in 2016, when the Massachusetts Alcoholic Beverages Control Commission concluded an investigation spurred by the stream-of-conscious rant, fining Everett distributor Craft Brewers Guild $2.6 million. The business was found to be responsible for paying out at least $120,000 to Boston bars and restaurants in order to stock Craft Brewers Guild beers and exclude products from other distributors. The defense, according to the business' lawyer, J. Mark Dickison, was that the Craft Brewers Guild was simply taking the lead of others in a state where such actions had "run amok."
If that's the case, breweries, distributors, and bars better be on alert, as the work by the Commission has led to others homing in on pay-to-play. In November, the federal Alcohol and Tobacco Tax and Trade Bureau (TTB) announced a payment of $750,000 from Craft Beer Guild after its own investigation, to which TTB spokesman Tom Hogue told Brewbound it would not be a "one-off" incidence. "We will be continuing our efforts in this area," he said.
— Bryan Roth, GBH, This is Why I'm Drunk
A key figure in protecting Lambic and Gueuze in Belgium during the years in which it suffered from a lack of popularity and an attack from health and safety authorities, politician Sven Gatz was at the center of promoting Belgium's beer again in 2016.
UNESCO decided this year that Belgian beer culture deserved a place on the "Representative List of the Intangible Cultural Heritage of Humanity," and Gatz was a major player in putting together the successful application which was also supported by the brewers' organizations, beer tasting associations, beer promotors, specialized NGOs, and educational institutions. It took a year and a half to evaluate the application and the dossier underwent what was described as "a strict selection procedure."
After a period of leading his Open Flemish Liberals and Democrats party for four years from 2007, Gatz took a leave of politics in 2011 to assume the distinguished role of Director of the Federation of Belgian Brewers. In 2014, he returned to Flemish politics, as Minister of Culture, Media, Youth and Brussels.
"We love our beer and appreciate the endless diversity within it, something that cannot be equalled anywhere else in the world," Gatz says. "I am very pleased, both as Minister for Culture and as a homebrewer, that UNESCO has recognized the creativity and diversity of our beer culture."
—Breandán Kearney, GBH, Belgian Smaak, Siphon Brewery
It may have been a political roller coaster of a year for the United States, but in North Carolina, 2016 was especially active. Before the tight race between Trump and Clinton and court cases focusing on voting rights, Tar Heel State residents were a part of an ongoing debate surrounding LGBT equality and...restrooms.
HB2, commonly referred to as the "bathroom bill," is currently law, restricting restroom usage to a gender listed on birth certificate as opposed to how a person self-identifies. Additional restrictions extended to issues related to job discrimination and minimum wages.
Politicians argued over HB2's merits in Raleigh, but elsewhere in the Triangle, small business owners had enough. In Durham, Fullsteam Brewery's "chief executive optimist" Sean Lilly Wilson denounced the law. As one of the state's flagship businesses (not just breweries), he removed Fullsteam's association from all promotional advertising and events, including the state fair.
"It's clear to me that this was, and is, a calculated move to create rancor and division," Wilson wrote in a letter to Governor Pat McCrory.
Nearly 40 state breweries also joined the effort, producing "Don't Be Mean To People. A Golden Rule Saison," as a means to unite the beer community and raise funds for EqualityNC, an LGBT advocacy group, and QORDS, which hosts summer music camps to empower Southern LGBT youth. Thousands of dollars were donated from proceeds—and the beer even carries four stars on Untappd.
In a year full of divisiveness, when we were so often asked to pick sides, it's likely no surprise a collection of breweries chose the progressive one. But that doesn't minimize their efforts or beliefs, highlighting the fact that everyone is welcome to pull up a seat at their bar.
—Bryan Roth, GBH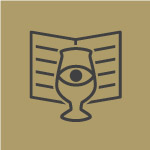 Words + Visuals by
The GBH Collective