These are the words, images, and beers that inspired the GBH collective this week. Drinking alone just got better, because now you're drinking with all of us.
READ. // There are two relatively recent screeds by chefs, David Chang and Anthony Bourdain, about the failings of craft beer. And here's the thing, I agree with both of them to a degree. Yeah, they both miss the point of what many people find fascinating about the beers we seek out and drink for their own sake. But most of the blow-back bluster has missed their point as well, which is that beer is a vehicle of sorts for most chefs—it has a job to do. And that job is to stay out of the way and let the food do its thing, and then cleanse the palate, or cleanse the soul a bit. And in the hyper-partisan world of craft beer, I found myself cringing more at the knee-jerk reactions to these chefs than I did the original proposition, which can be summarized as "chill, have a beer, I'm going to serve you some amazing food."
LOOK. // I picked up Bourdain's most recent cookbook just in time for Thanksgiving this year. It has a chapter devoted to a three-day cook if you're hosting the big meal, and that's exactly what I did, finishing the job down to the minute. It was a hell of an adventure. And while I hid in the kitchen with a bottle of Beaujolais for hours at a time, I found myself getting lost in the sharp, somewhat violent, and funny photography by Bobby Fisher.
DRINK. // Creature Comforts Epicurious.
In the vein of the new "food beer," which these days is veering hard-right towards a conservative but ester-y yeast profile, a touch of grassiness and a balanced bitterness, and....that's it! Epicurious is the beer people like Chang and Bourdain have been looking for all their lives, and only found in champagne, or the Champagne of Beers. It clears the palate, it cuts the fat, and it leaves behind just a hint of pleasurable sharpness and mineral sweetness. I hope those guys have a friend who can put one in their hands, heal these wounds, and unite us again.

READ. // "More important, Adams' photo ushered in a more intimate level of war photojournalism. He won a Pulitzer Prize for this image, and as he commented three decades later about the reach of his work, 'Still photographs are the most powerful weapon in the world.'" Eddie Adams captured his image "Saigon Execution" in 1968. Nearly 50 years later, the title is still probably all many need to conjure the image in their mind's eye. Visit Time's beautiful interactive gallery honoring the 100 most influential photographs. I found reading the stories behind them as fascinating as the images themselves.
LOOK. // It's one thing to look longingly at beautiful photographs of mid-century homes in the numerous books dedicated to the architectural style, it's another when one of those homes actually goes on the market. If you have a spare five million lying around, this Marcel Breuer-designed home just went on the market. Where's my checkbook?
DRINK. // Evil Twin Brewing + Westbrook Brewing Imperial Mexican Biscotti Cake Break.
Two breweries take two of their best known stouts—Imperial Biscotti Break and Mexican Cake—and blend the recipes to come up with this tasty Frankenstein of a beer. It's a decadent, chocolatey affair, so feel free to skip dessert and open this instead.
READ. // "People have gotten used to the idea that these look like retail stores now." It'll take time to see the impact legalized pot may have on the beer industry, but to put potential in perspective, Washington State marijuana sales in 2016's second quarter was $212 million. Spirits was $249 million.
LOOK. // Is it caricature, art, or a sign of respect? Can it be all three? Even in death, Russian gangsters are flaunting "bling, booze, and food." Russia's Gangster Graveyards.
DRINK. // Golden Road Wolf Pup Session IPA
Session IPA is a tricky style to nail. It's easy to throw hops at a low gravity brew, but so many end up tasting like hop water. Golden Road's version goes a step beyond, with exploding aromas that rely heavily on tropical flavors and a slightly heavier body than H20. An ideal combination for those still-sunny California days.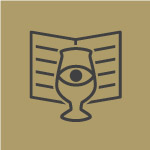 Curated by
The GBH Collective