These are the words, images, and beers that inspired the GBH collective this week. Drinking alone just got better, because now you're drinking with all of us.

READ. // "Part of the pleasure of Instagram is the way it edits out the ugly emotions that make up so much of the rest of social media." Jacob Mikanowski takes a deep-dive on Instagram feeds, the Renaissance paintings and the rules of engagement. Camera-phone Lucida
LOOK. // Filmmaker and photographer Ben Brown visited the Arctic to create this stunning and unreal video of all of the pristine ice and snow.
DRINK. // Noon Whistle Brewing's Cozmo Pale Ale.
Cozmo's ability to both be a razor-thin, crisp Pale Ale as well as having a thick, present mouthfeel made it the perfect companion for storming Clark Street moments after the Cubs clinched the NLCS.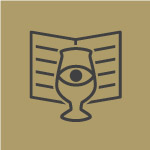 Curated by
The GBH Collective