These are the words, images, and beers that inspired the GBH collective this week. Drinking alone just got better, because now you're drinking with all of us.
READ. // "On Monday 17th October 1814, a terrible disaster claimed the lives of at least 8 people in St Giles, London. A bizarre industrial accident resulted in the release of a beer tsunami onto the streets..." Take a look at what 1.5 million liters of beer did to London. The London Beer Flood Of 1814
LOOK. // Photographer Sierra Prescott's 'Eats' gallery will have you wiping drool off your keyboard. Take a look and get hungry.
DRINK. // Allagash White.
There are certain beers where you'll go weeks, months, years, without tasting. Then, you revisit them and they blow you away again. Allagash White is a beer that does just that. That first sip is so crisp, so refreshing, so complex, yet oh-so-drinkable that it makes you question just why the hell you aren't drinking this beer every day. Take the time to revisit the beer that built Allagash.
 
READ. // "The new company's pitch to breweries is straightforward: We get it, they don't." In recent years, plenty of talk has centered around distribution as the Next Great War for craft beer. Looks like we've got another entrant to the fight. Night Shift Brewery Launches Own Wholesaler
LOOK. // From Scotland's western islands, photographer Laetitia Vancon shares intimate portraits of natives who struggle to find their path in life and, at times, themselves, "against a backdrop of pubs, homes, windswept peaks and glassy waterways beneath gray skies."
DRINK. // Weyerbacher's Sunday Mole Stout.
The biggest knock against this beer seems to be the fact it wasn't barrel aged like its sister creation, Sunday Morning Stout. No worries, plenty to enjoy here. Any pepper heat hides well, but it's hard to miss an as-advertised cocoa and cinnamon character. If you like those ingredients, you'll like this beer. Pair with a breakfast burrito, obviously.
 
READ. // "At times, it can seem like anything—a dead gorilla, a rape threat, a Presidential election—is just a thing on the Internet." This New Yorker piece is a thoughtful, terrifying look at one of the leaders of the alt-right. Trolls for Trump
LOOK. // Apologies for the shameless GBH self-promotion, but I'm just so thrilled to have Matthew Sampson's words and photos on our site. Our team is becoming unstoppable.
DRINK. // Half Acre Beer Company's Plura Brett Saison.
I typed up my RLD entries this week in Half Acre's taproom. I'd posted up to get a little work done in advance of the Baroness show we put on with our friends from Solemn Oath and Pitchfork. And before buying as many Daisy Cutters as I could carry back to Georgia, I downed a 10-ounce pour of this delicious Saison. Half Acre, you can go ahead and put this in cans now, too, please.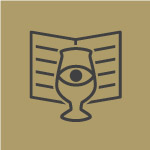 Curated by
The GBH Collective