These are the words, images, and beers that inspired the GBH collective this week. Drinking alone just got better, because now you're drinking with all of us.
READ. // "As Boston Beer's stock becomes less appealing to investors, it's becoming that much more attractive to industry acquirers looking to add higher-margin craft beers to their portfolio as market growth slows." The continued slide of Sam Adams has people speculating on what's next for parent company Boston Beer. Sam Adams Octobermess
LOOK. // Forget the perfectly cropped and filtered selfies your friends post to Facebook while on vacation. Some tourists prefer a more heart-wrenching getaway.
DRINK. // Lagunitas' Born Yesterday Pale Ale.
This year's batch of Born Yesterday is an everyman's New England IPA. A golden haze fills your glass while green onion, peach, ripe orange, and pineapple fill your nostrils. No need to travel to Massachusetts or Maine for your fill. It's $12/sixer at your local store.
 
READ. // "The city is changing so fast, in fact, that some dyed-in-the-wool Pittsburghers hardly recognize it. Among this group, a new ironic slogan, riffing on Portland's 'Keep Portland Weird,' has gained traction: 'Keep Pittsburgh Shitty.'" As a diehard VCU Rams basketball fan, I was sad to learn the A10 tournament would be moving from my home of Brooklyn to Pittsburgh. But that realization turned into travel plans, which lead to this Surface article touting the upshot of spending a few days in Steel City. Now I can't wait. Pittsburgh's Self-Driven Renaissance
LOOK. // Jonathan Gold isn't your typical food critic. This documentary illustrates how the Pulitzer Prize-winning writer seeks out the oft-overlooked neighborhood and ethnic restaurants and evaluates them alongside the greats.
DRINK. // Hardywood's Cassowary Imperial Stout.
Hardywood has a string of barrel-aged Stouts that put them on the map. Trickery, and later Foolery and Ruse, are velvety, robust Imperial Milk Stouts that are as luxurious as they are potent. They're all made from the same base beer which was previously unavailable—until this past weekend. Cassowary may lack the barrel notes, but it doesn't lack the flavor punch evident in its older, more robust siblings. Roast, chocolate and a pleasant dark fruit note makes for a great stout to warm the belly in the winter.
 
READ. // "The band would interrupt the program every so often to answer questions from the audience." What's that? Another article talking about how Steve Albini is awesome? Great. Steve Albini for Nobel Laureate
LOOK. // Pusha T's new video takes a step away from the gritty street scenes that so often populate his visuals, opting instead for this mesmerizing, topsy-turvy effect. Come for the ferris wheel spins, stay for his myriad outfits.
DRINK. // Blackberry Farm Brewery's Brett Fruit Blend.
This Golden Farmhouse Ale was brewed and bottle-conditioned on a brewery "tucked away on Blackberry Farm's 9,200-acre estate" in East Tennessee. It's got lovely Brett notes on the nose, and was aged on French oak barrels. Earthy and enjoyable, at 6.3% ABV, it's worth trying a couple times in the same evening. And it's got me wondering what else Blackberry Farm's barrel series has in store.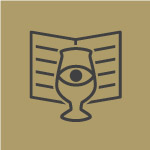 Curated by
The GBH Collective