These are the words, images, and beers that have inspired the GBH collective this week. Drinking alone just got better, because now you're drinking with all of us.
READ. // "The job of a chef is to not fuck up ingredients." Before heading into the Oregon wilderness to forage for chanterelle mushrooms, Canadian chefs Justin Leboe and Lee Cooper seek out mushroom-focused offerings from the best of Portland's beer and food scenes. A Chef's Trip Through Oregon's Mushroom Country
LOOK. // Chris Malloy's short film, Unbroken Ground documents the stories of four pioneering groups of people leading the charge in progressive farming, including regenerative agriculture, restorative grazing, new crop development, and selective-harvest fishing. The film explores how each of these movements plays a critical role in helping solve environmental crises. Inspirational.
DRINK. // Sante Adairius/Jackie O's Lingering Spirits
I had the chance to stop by Sante Adairius when I was in nearby San Jose for a friend's wedding this summer. Luckily for me, they were releasing this collaboration when I showed up. I purchased my limit and stuffed them into my suitcase for the flight home. I recently popped one of these open to share with some friends and was very surprised at its balanced, soft character—a truly delightful and delicious beer.
 
READ. // "It's relatively uncommon for someone born in New Jersey to get into olive oil. Growing up, I never thought about olive oil. I literally had no idea what an olive tree looked like." Meet Nicholas Coleman, the olive oil sommelier at NYC's Eataly. Profile in Obsession: Nicholas Coleman
LOOK. // Love hops? Of course. Check the art over at Søciety6 that showcases your favorite hop varietals in all their singular glory.
DRINK. // The Alchemist's Broken Spoke.
Speaking of single hops, the latest rotating offering from The Alchemist is an easy-drinking American Pale Ale brewed with Amarillo hops. Crisp, clean, and delicious, it's a tasty riff on the other Alchemist offerings like Focal Banger and Heady Topper.
 
READ. // "It felt like one of those Beach Boys shows that don't have any of the real Beach Boys, and you're just there because the bank was giving away tickets and at least you know all the songs." A glorious 10,000 words on what could be the worst election cycle ever. How I Spent My Summer Vacation
LOOK. // Young Thug just bought (or is maybe renting?) a new house. These 25 photos are worth a browse.
DRINK. // Wicked Weed Brewing's Pernicious IPA
This 2015 GABF silver medal winner, like a lot of the best IPAs being made these days, could be described as "soft." It's about as "west coast" as an east coast brewpub can be, all golden yellow and dry, tropical-fruit dankness. I think I'll have another.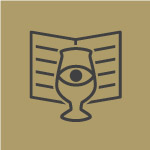 Curated by
The GBH Collective