These are the words, images, and beers that inspired the GBH collective this week. Drinking alone just got better, because now you're drinking with all of us.
READ. // "It's impossible to deny that rap inhabits an exceptionally lustrous space right now." The essay isn't perfect. In fact, it's a touch corny here and there. But it's also a great overview of the embarrassment of riches that rap music is right now. What a time to be alive. Is This Rap's Real Golden Age?
LOOK. // I cried watching this clip about the "good old days." Please vote in a few weeks.
DRINK. // Three Taverns Craft Brewery's Prince of Pilsen
This "hoppy Pilsner" that recently found new home in cans has been my go-to on many a warm Georgia evening. But as the air starts to cool and I find myself thoroughly uninterested in pumpkin or Oktoberfest beers, I've found myself having a couple of these on my porch. It's crisp, clean, and just right for any season.
 
READ. // "I find the idea of having a worldwide following a bit odd and I can honestly say it's not what I had planned." For All About Beer, Boak & Bailey dissect the story of the highest rated British Beer on RateBeer, Good King Henry Special Reserve. Few Brits have even heard of it. The Mystery of Old Chimneys
LOOK. // These watercolors, transposed onto black and white photography by Fabienne Rivory, have an otherworldly quality to the point where it almost feels like you can step right into them.
DRINK. // Forest Road Brewing Co's Work.
This easy drinking Pale Ale has just a hint of Belgian funk strumming away in the background, a backing band to the aromatic Mosaic hops at its forefront. It's the kind of beer I wish a few more UK brewers were making. Unfortunately, RateBeer doesn't seem to agree with me.
 
READ. // "It looks like—consciously or unconsciously—the raters on Untappd began dinging the beer almost immediately." On Nov. 16, 2015, Constellation Brands bought Ballast Point. What's happened to the ratings of the brewery's flagship beer since raises an interesting question. The Effect of Acquisition on Ratings
LOOK. // Artists continue to find ways to harness the enormous power of satellite imagery to help us realize how small we are—and how beautiful the Earth can be. Benjamin Grant does it again.
DRINK. // Lord Hobo's Boom Sauce.
I spent a long weekend in Maine and Massachusetts and this was the first beer I purchased. It calls itself a "New England-style hoppy ale," but I suspect that's more geographical than anything. No thick haze here, just a shotgun blast of citrus and sugary peach with some pine resin for good measure. Fire away.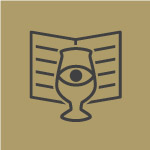 Curated by
The GBH Collective