This is the artistic and intellectual inspiration that has burrowed its way into the mind of the GBH collective this month. Great reads, stunning images, and beers that chart new territory. Drinking alone just got better, because now you're drinking with all of us.
// "The river is so beloved that each winter for more than two decades the state of Montana has held a lottery to decide which boaters — accompanied by beer, steaks, fly rods, more beer and good friends — will be lucky enough to float this coveted stretch" Can Montana's Smith River Survive a Nearby Mine?
// "With craft brands in the Midwest, Northeast and now Pacific Northwest, a popular topic of conversation is which areas the company will target next." Inside Anheuser-Busch's craft beer deals
// "We have learned that, at the scale we are at right now, if we grow too quickly we outgrow our equipment and processes and people faster than we can replenish them." Sam Calagione talks about Dogfish's future in Brewbound.
// "We will build more breweries, and they will all be of a size that we know that we will grow out of them, meaning we will have to build another, and another, and make new connections, and new friends, and fall in love over and over again, and in every place be truly local and related with those people we hope to brew beer for." Tony Magee continues to lay out his ambitious vision, one blog post at a time.
// Eden Frangipane from Topo Designs documented a trip to Tibet that was years in the making, called Tibetan Nomads.
// Alaska Dispatch News does its best to describe the world through the eyes of Corey Arnold, a commercial fisherman one of the most unique voices in modern photography.
// From the heart of Los Angeles (Niki Nakayama, N/Naka) to the remote northern region of Sweden (Magnus Nilsson, Fäviken), Chef's Table on Netflix introduces you to the people behind some of our most concept-driven restaurants. They're shot and produced absolutely beautifully, so bonus points if you appreciate production value.
// Adult Swim created an entire game inside of Instagram to promote the second season of their hit show, Rick and Morty. Now, Warp to Citadel.
It's July, which means time for the Double Mountain kreiks in Oregon. Brewer Matt Swihart has his own cherry orchards near Hood River ages his pale and red base beers on Brett and cherries for a year. One results in Tahoma Kriek (with Rainier cherries), the other Devil's Kriek (Bing). The result is an electric beer vivid with cherry aroma, sharp acidity, and a long, sensual finish. I'm loving the Tahoma this year; it's tart enough that you imagine it's got a bit of Devil inside, too. — Jeff Alworth, GBH Northwest
Beachwood Brewing's Hopernicus Double IPA — Julian, Gabe, Ian, and the crew at Beachwood Brewing & BBQ celebrated their 4th Anniversary at the pub this month, releasing bottles of this over-the-top double IPA. Heavily hopped with some sexy hops — Galaxy, Mosaic, Citra, Equinox — this beer is a tropical beauty from this award-winning brewery team, easy drinking for a 10% double IPA. — Mike Sardina, GBH West Coast
Camden Town Brewery Unfiltered Hells Lager — The hot and humid London summer has had me reaching for crisp, refreshing lagers. This unfiltered version of Camden's Hells Lager is as snappy, bready and herbal as some of the best Munich Helles I've tasted. In fact if you handed me a pint and didn't tell me what it was I'd be convinced it was one of Bavaria's finest. Hells yeah. — Matthew Curtis, GBH U.K.
Hoof Hearted Brewing South of Eleven DIPA — The first canned offering from one of Ohio's best, if under-the-radar, breweries. Azacca and Equinox hops lend an aroma of melon and strawberries, and an assertive tangerine finish that belies its 10+% wallop. Pairs equally well with Slayer or Kenny Loggins. — Kyle Kastranec, GBH Midwest
Other Half Galaxy - Other Half continues their single-hop offerings with the latest, and first time in cans, Galaxy. Like the canned, hoppy counterparts that came before it…Citra, Nelson, Mosaic, Equinox…Galaxy arrives with what folks have come to expect from Other Half; loads of fresh hop flavor. Bright orange-yellow in color, not quite as dry as Equinox, and with a pleasant tropical note, Galaxy is supremely drinkable and up there with the best they've created to date. — Cory Smith, GBH Northeast
Green Bench Brewing Co's Les Grisettes — This super-light, slightly funky, lemony and herbaceous brew is coming from one of Florida's newest, and best producers. Newly available from Shelton Brothers Importers in cities like Chicago, Denver, and Philadelphia, it's a blessing that most markets haven't completely tuned in to the wild and funky side of things yet (as the ratings will show), because the rest of us benefit in the meantime as it gets spread around looking for an audience. — Michael Kiser, GBH Founder, everywhere all the time
5 Rabbit Paletas Guava — I remember seeing this in stores and being immediately drawn to the pink hue of the beer and the clean, simple packaging, but avoiding it because I've tended to shy away from fruit beers. After finally having one at a get-together, I was hooked. Great mellow guava taste, not too sweet, and lightly carbonated — it's been the perfect pairing to a Chicago summer day. — Mike Dussenberg, GBH designer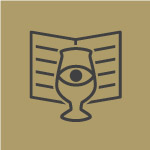 Curated by
The GBH Collective