This is the artistic and intellectual inspiration that has burrowed its way into the mind of the GBH collective this month. Great reads, stunning images, and beers that chart new territory. Drinking alone just got better, because now you're drinking with all of us.
// "And yet, the art has never been absent. Prominent French breweries such as Brasserie Duyck, Brasserie Castelain, and Corsican Brasserie Pietra have produced delicious offerings for years. What separates this nascent movement from its predecessors is its willingness to break convention – and "Frenchness" itself." Talking French Craft Beer in Mind Your Monde
// "Qvevri winemaking allows the winemaker to be as uninvolved as possible. It's the way wine was made before any modern contraptions." Georgian winemaking on NPR
// "Talking to Andy made me feel more confident about this," says Bisacca. "They don't need a 100,000-barrel brewery. They're looking for the brain trust. They're looking for the people that create these recipes and these brands." Bloomberg examines the AB way
// "There is not just sour and not-sour, there is a wide range of acidity out there. Moreover, there is a whole range of backgrounds, contexts, and processes that get lost when we lump too many things under simplistic words. Draftmag tries to re-set the sour conversation.
// Pizza Port's Kook DIPA — The latest in Pizza Port's line-up of canned offerings delivers everything that you would expect from a Pizza Port-San Diego-style double IPA in a 16-oz tall-boy format. Huge tropical hop character, super clean, dry, and drinkable. At 8.5% ABV, it's easy to embrace your "Inner Kook" with this one. — Mike Sardina, GBH West Coast
// Good People Coffee Oatmeal Stout — Sadly, it's not available outside of Alabama and Tennessee, but this is the one beer from Bonnaroo I can't get out of my head. The coffee flavor is full, but the oats are used sparingly, yielding a crisp body that gives way to a slight punch of Willamettes on the finish. Though not a typical summer beer, C-O-S has followed me up north and won't leave me be. — Kyle Kastranec, GBH Midwest
// Orpheus Brewing Peace.War.Truth.Lie — The summer installment of this Atlanta brewery's seasonal Bone Tablet IPA series just returned for the second time, but it's the first in cans. It starts off with a hit of mango, followed by a wave of tropical delight via Apollo, Comet, Wakatu, and Mandarina Bavaria hops. Pouring a pristine, light yellow, this 5% ABV brew pairs nicely with sunshine. — Austin L. Ray, GBH Southeast
// 2 Towns Cider Master Reserve — We're in the midst of (Governor-recognized) cider week here in Oregon, so I've been drinking 2 Towns Cider Master Reserve whenever I can find it. One of the best American ciders to date, it's slightly tart and vivid with Meyer lemon, quince, and peach flavors and an apple-blossom nose. Local pinot gris better look out. — Jeff Alworth, GBH Northwest
// Intangible Ales' JuXTaPose — a sour farmhouse ale with a dank dosing of hops, this is the third release for the side project private label out of Pizza Boy near Harrisburg, PA. It's super-citrusy, soft on the edges, and altogether too easy to drink. Terri Hawbreaker might be one of our best under-the-radar farmhouse-style brewers. — Michael Kiser, GBH Founder, everywhere all the time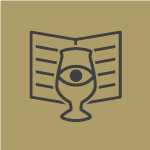 Curated by
The GBH Collective