This is the artistic and intellectual inspiration that has burrowed its way into the mind of the GBH collective this month. Great reads, stunning images, and beers that chart new territory. Drinking alone just got better, because now you're drinking with all of us.
READ. // "I imagine that many would rather be in debt than live in Northeast Ohio." Writer/publisher Anne Trubek builds the case for living in a flyover state. Opting Out of Coastal Madness to Live a Low-Overhead Life
LOOK. // Photographer Taylor Glenn catalogs the glorious details of American wildlife in his ongoing series, Yellowstone Natives.
DRINK. // Ballast Point's Mango Even Keel.
This fruit-infused session IPA served as the perfect counterpoint to a rainy April in Ohio. The citrus-filled body and hoppy finish are infinitely crushable, especially at 3.8%, and has me feeling like I'm on the beach before vacation even starts.

READ. // "During a series of boiling processes, malted barley is added and, with time, the blend eventually ferments into a beer concentrate, known as upi in Quechua, which Angel swears will make you drunk with just one sip." This Ancient Incan Corn Beer Might Bring You Closer to the Gods
LOOK. // "Solargraphy is a very primitive and simple technique to take extremely long exposure photos of the Sun's movement. To make this possible you need a pinhole camera made from a lightproof can or box, a sheet of light sensitive photo paper and a tiny hole instead of a lens." And in this case, a beer can.
DRINK. // 5 Rabbit's Gringolandia Ironica IPA.
I'm digging the Tropical Pale Ale trend of late, and this offering from 5 Rabbit that combines Citra, Azacca, and Amarillo hops is as bright and fun as you'd imagine with hints of vanilla and a smooth, dry finish. I ordered two in a row, which either means this beer is really good or I'm no longer willing to hold up a server while I pore over the draft list for an inordinate amount of time.
READ. // "I hate the idea of the growler. We do 'em at Solemn Oath, but I don't like the idea of a growler, period." Prompted by Mash Tun Jounral's recent story, The Growler Standoff, Guys Drinking Beer dives into the pros and cons of growler fills, with thoughts from several Chicago craft breweries. Growler Fills in Illinois, and The Growler Buyer's Pledge
LOOK. // Stephanie Brown's @feralcatbox Instagram account is image after image of raw beauty, from dead birds and bloody flesh to the most delicate of flowers, it overflows with the stuff of life. Check out @butterfatstudios for more ink from her and fellow Butterfat tattoo artist, Esther Garcia.
DRINK. // Pipework's Sunburst Peacock Double IPA.
This well-balanced double IPA brings a fruit basket of flavors, from mango to peach to melon. Backed up by resiny hops and a hint of honey, it finishes clean and leaves you wanting more. Essentially, summer in a glass.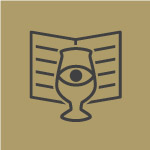 Curated by
The GBH Collective